Living with a Pediatric Immunological Disorder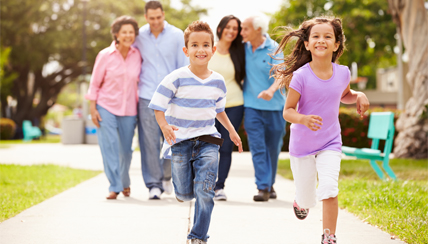 If your child suffers from recurring infections, he or she may have an immunological disorder which reduces their ability to fight infection. Allergies, eczema and asthma are examples of immunological disorders.
Because immunological disorders can be difficult to diagnose and treat, your child's doctor will conduct tests to get to the root cause of their condition. Once properly diagnosed, your child will begin treatment which may include a combination of medication, pulmonary rehabilitation, replacement therapy, occupational medicine, nutrition therapy or other forms of intervention.
Children living with an immunological disorder need a healthy diet and adequate rest. If your child has an allergy, learn about it and the ways you can avoid exposure. Keep their allergy medication on hand. If your child has an immune deficiency, help them avoid getting sick by teaching them about proper hand-washing, limiting their contact with people who are sick and making sure they get the recommended vaccines.
With some effort and the help of your child's doctor, your child's immunologic disorder can be managed and they can live a full and active life.
---
Good Health and Hand Washing
At National Jewish Health for Kids you'll find:
The only diagnosis and treatment center for immune disorders in the Rocky Mountain Region
Immunodeficiency and Immune System Evaluation Program
Nationally recognized, board-certified immunologists, with decades of experience
Advanced genetic testing
Comprehensive immune function laboratory
Continued follow-up to treat your child's changing needs.
Learn more about our Pediatric Allergy & Clinical Immunology programs.
More Living with a Pediatric Immunological Disorder Tips