The COPD Program offers comprehensive, personalized care for people with chronic obstructive pulmonary disease (COPD) including emphysema and chronic bronchitis. As the region's only full-service program, our goal is to help patients manage their disease effectively and to live full and active lives.
The COPD Program offers:
Unique, collaborative approach proven to enhance quality of life.
Personalized care plan and individualized take-home binder for every patient.
Cutting edge diagnostic testing and latest treatments for COPD.
Nutritional counseling.
Specialized pulmonary and physical rehabilitation programs.
Personalized education and group classes.
Evaluation for potential lung volume reduction surgery (LVRS) and lung transplant.
Dedicated Team of COPD Experts
People with COPD can lead active and full lives. We are here to partner with you to manage your lung disease in the best way possible.

The COPD program team of specialists are dedicated to the goal of helping people with COPD "take charge" of their breathing and control their lives.
At each visit, you will meet with physicians, who are experts in the field of COPD. A comprehensive personal COPD plan will be created. This plan will help you manage your COPD, with a focus on maximizing your respiratory health through education, rehabilitation, nutrition and medications. We will consider any other medical conditions or special needs you may have, and you will have appointments with other healthcare professionals. They will address medical and lifestyle issues that impact your quality of life.
Personalized COPD Profile
Once admitted to the program, you will be provided with a personalized COPD profile. This is a place for you to keep your Personal COPD Plan for managing your lung disease. You will also receive plans to help you care for your medications, for your rehabilitation program, and any other individualized information that will help you feel your best. This profile is also a place for you to keep other educational materials you collect during your visit to National Jewish Health.
For Physicians
If you are interested in referring a patient and would like to learn how our COPD Program can be a valuable resource, please visit our page on physician resources for the effective management of COPD in your patients.
If you have questions about the COPD Program, please email Russ Bowler MD, PhD at bowlerr@njhealth.org.
Related Programs
Doctors
Russell P. Bowler, MD, PhD

James D. Crapo, MD

James H. Finigan, MD

Anthony N. Gerber, MD, PhD

Nir M. Goldstein, MD, FCCP

Ann Granchelli, MD

William J. Janssen, MD

Steven E. Lommatzsch, MD

Michelle MacDonald, MS, RDN, CDE

Barry J. Make, MD

James K. O'Brien, MD, FACP, FCCP

Irina Petrache, MD

Katherine Rosen, RN, MSN, ANP-C

Robert A. Sandhaus, MD, PhD, FCCP

Jennifer Sederberg, NP

James Woodrow, MD
---
Reasons to Choose National Jewish Health
The leading respiratory hospital in the nation and the only one devoted fully to the treatment of respiratory and related illnesses
Ranked #1 or #2 in Pulmonology by U.S. News & World Report for 26 consecutive years
Ranked in the top 5% of hospitals in the nation by HCAHPS
Physicians consistently recognized among the best in the nation by multiple services, including Best Doctors in America and Castle Connolly
Among the top 6% of organizations funded for research by the NIH, providing patients access to hundreds of active clinical trials
124-year history of focus on care, research and education serving patients from around the world with lung, heart, immune and related disorders
Make an Appointment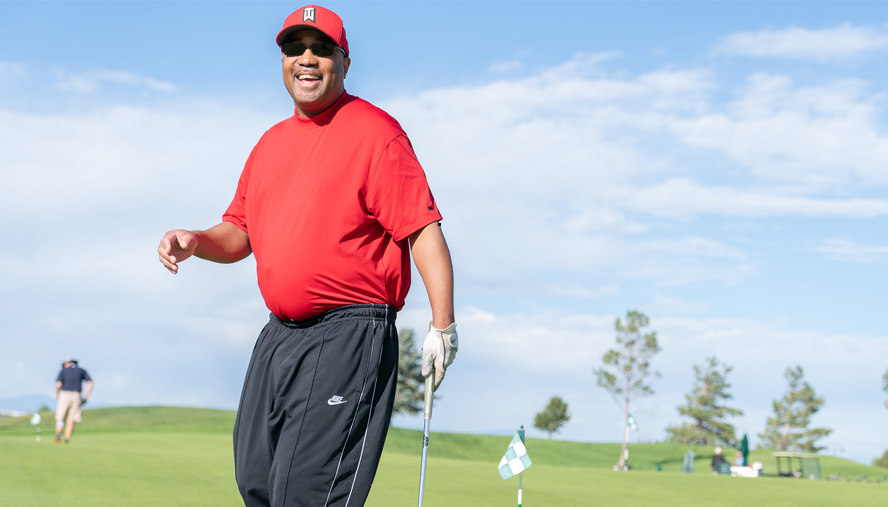 Life Gets Back on the Green
Read More
All Patient Stories