Tobacco Cessation Program

QuitLogix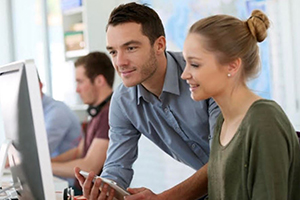 QuitLogix® is a turnkey evidence-based tobacco cessation program for health plans, wellness companies and employer groups. The program uses evidence-based phone and online coaching methods as the foundation for behavioral change.
Our personalized coaching and online resources help people quit smoking, vaping and using other tobacco products. We have some of the highest success rates in the country, with a 40 percent responder quit rate and a 90 percent participant satisfaction rate.
QuitLogix is powered by National Jewish Health®, the nation's leading respiratory hospital, and is at the forefront of developing comprehensive tobacco cessation programming online, over the phone and on mobile devices. We are the nation's largest nonprofit provider of tobacco cessation services and over the past 17 years, we have helped more than 1.5 million people with their quit attempts.
QuitLogix is easy to implement, provides quick results and can be customized to meet your organization's needs.
Our Tobacco Cessation Coaches (Coaches) are trained in the behavioral change model for smoking cessation. Listening is the key to our "meeting people where they are" approach. Our Coaches listen, understand, provide personal support and build relationships that promote quitting tobacco.
Included with QuitLogix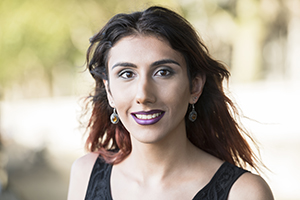 Program Participants Receive:
Five proactive, personalized telephone coaching sessions with an experienced Coach
Nicotine replacement therapy (NRT), if offered
Access to mobile-friendly online tools including the online cost-savings calculator (a participant favorite) and the ability to chat online with a Coach in real-time are available at https://helpline.QuitLogix.org
Text messaging and email support to help participants stay committed to their quit plan on the go
Printed and electronic educational materials, including the industry-renowned My Quit Journey Workbook©
QuitLogix reaches populations across the United States with customized and culturally appropriate information developed for multiple audiences, including:
African Americans
Asian Americans
American Indians
LGBTQ+ Community
Teens/Teens who vape
People wanting to quit tobacco while coping with additional health matters including:

Pregnancy
COPD
Diabetes
High blood pressure
Heart disease
Behavioral health concerns
Clinical Trials
---
For more than 100 years, National Jewish Health has been committed to finding new treatments and cures for diseases. Search our clinical trials.
---
Reasons to Choose National Jewish Health
The leading respiratory hospital in the nation and the only one devoted fully to the treatment of respiratory and related illnesses
Ranked #1 or #2 in Pulmonology by U.S. News & World Report for 26 consecutive years
Ranked in the top 5% of hospitals in the nation by HCAHPS
Physicians consistently recognized among the best in the nation by multiple services, including Best Doctors in America and Castle Connolly
Among the top 6% of organizations funded for research by the NIH, providing patients access to hundreds of active clinical trials
124-year history of focus on care, research and education serving patients from around the world with lung, heart, immune and related disorders
Make an Appointment