Allergy Treatment Programs (Adult)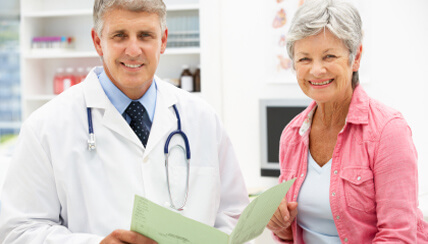 If you suffer from allergies, get care from the international leader in allergy research and treatment. Our multidisciplinary team of specialists uses the latest testing methods and the newest innovations in treatment, some not available anywhere else. Our allergy programs can treat your condition and improve your quality of life.
For many years, National Jewish Health has been at the forefront of efforts to understand, diagnosis and treat allergies. Forty years ago, one of our specialists devised the double-blind food allergy challenge, an objective evaluation of adverse reactions to food. This test is now the "gold standard" for diagnosing food allergy, a method adopted worldwide. Today, our researchers are studying the molecular and cellular activities that take place during allergic and inflammatory reactions and are developing ways to regulate those responses.
Choose National Jewish Health, where families come from around the world to receive treatment they can't find anywhere else.
View Pediatric Allergy Treatment Programs
Related Programs
Doctors
Rafeul Alam, MD, PhD

Jordan Bull, PA-C

Jessica Galant-Swafford, MD

Flavia Cecilia Lega Hoyte, MD

Kanao Otsu, MD, MPH

Eileen Wang, MD, MPH
Clinical Trials
---
For more than 100 years, National Jewish Health has been committed to finding new treatments and cures for diseases. Search our clinical trials.
---
Reasons to Choose National Jewish Health
The leading respiratory hospital in the nation and the only one devoted fully to the treatment of respiratory and related illnesses
Ranked #1 or #2 in Pulmonology by U.S. News & World Report for 26 consecutive years
Ranked in the top 5% of hospitals in the nation by HCAHPS
Physicians consistently recognized among the best in the nation by multiple services, including Best Doctors in America and Castle Connolly
Among the top 6% of organizations funded for research by the NIH, providing patients access to hundreds of active clinical trials
124-year history of focus on care, research and education serving patients from around the world with lung, heart, immune and related disorders
Make an Appointment