Call 877.225.5654
Ask a Question | Becoming a Patient | Insurance Information | Telehealth
We work with most health plans and are "in-network" for millions of people. Request an appointment online or speak to one of our experts at 1.877.225.5654.
---
Our team is here to help answer questions about the conditions we treat, scheduling, insurance and more. Submit a question online or call 1.877.225.5654.
---
We treat patients from all over the United States and many different countries. Our team will schedule your visit to use your time as efficiently as possible and help you coordinate travel plans.
---
Learn about the our world-class care for respiratory, cardiac, immune and related conditions.
---
Education plays an important role in helping our patients have positive outcomes and living the best lives possible. Check out or patient education classes and free downloadable health education materials to help manage your disease.
---
Patient Portal
Create or access your MyChart account to communicate with your care team, manage appointments and more.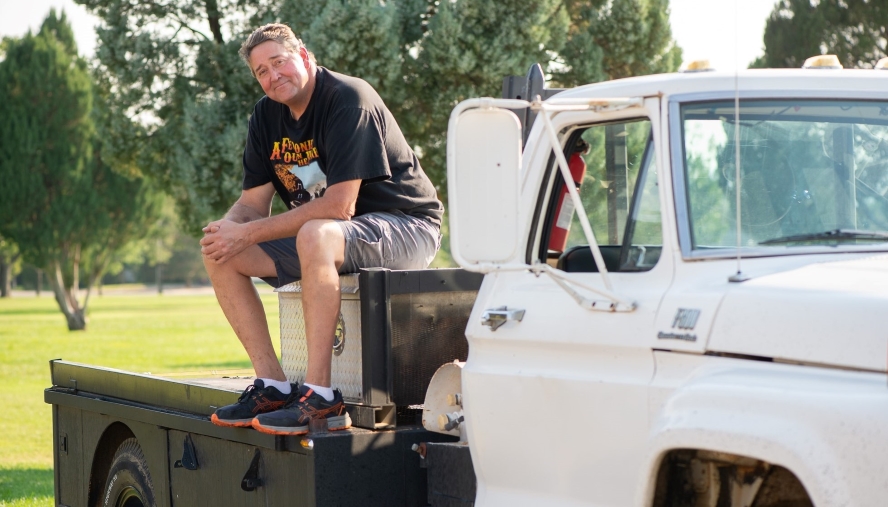 In September of 2021, Cascio-Weldon got sick with what seemed like just a cold. When his symptoms worsened, he visited his local doctor, who informed him that he was simply dealing with post-COVID syndrome, as he had been infected a few months earlier. However, this wasn't the case. "Come December, I just wasn't getting any better. In fact, I was getting worse. My skin was gray, literally gray," Cascio-Weldon said.