Environmental & Occupational Health
Exposure to beryllium, coal dust, asbestos, latex or any work-related substances can cause serious breathing issues.
If this has happened to you, you can trust your care to the occupational medicine experts at National Jewish Health in Denver, Colorado, the leading respiratory hospital in the nation.
Our multidisciplinary team provides comprehensive diagnosis and treatment to patients with a broad range of work-related lung diseases. We also work with employers, unions, industry, government and others to provide occupational health and safety programs to reduce and prevent work-related lung diseases such as asthma, COPD and bronchiolitis.
Our doctors are researchers too, so you have access to the latest clinical trials and most effective treatments.
Environmental & Occupational Health at National Jewish Health
At National Jewish Health, you'll find:
Learn more about our Deployment-Related Lung Disease Center.
---
Our Specialists
E Brigitte Gottschall, MD

Jeremy T. Hua, MD, MPH

Silpa D. Krefft, MD, MPH

Lisa A. Maier, MD, MSPH, FCCP

Annyce S. Mayer, MD, MSPH

Clara Restrepo, MD

Cecile S. Rose, MD, MPH
Living with a Work-Related Condition
---
Patient Stories
---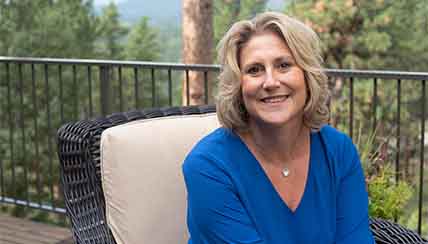 When patients are diagnosed with rare or unusual health conditions, understanding what to do next or where to find care can be daunting. For Diane Wein, a globe-trotting married mother of one, it took a team of doctors at National Jewish Health to get her back on her feet.
---