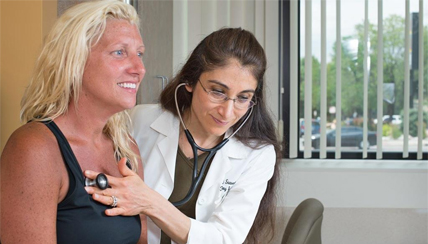 As the leading respiratory hospital in the U.S., National Jewish Health in Denver, Colorado, is recognized nationally and internationally as a leader in the care and treatment of pulmonary (lung) diseases.
Whether you have a lung disease that is common or one that is extremely rare, our multidisciplinary team is ready to meet your needs. We treat all pulmonary diseases with a program designed especially for you. Our many specialty programs offer customized care in everything from asthma to sleep disorders to COPD and cystic fibrosis.
We also conduct research into many lung diseases and related conditions. This assures you have access to the latest, most advanced clinical trials and most effective treatments.


Respiratory Care at National Jewish Health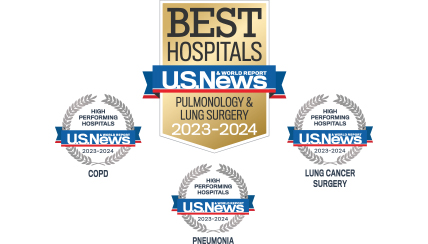 At National Jewish Health, you'll find
The latest in clinical trials
A focused and integrated approach
State-of-the-art testing
A therapy plan designed for you
Many specialty programs, including the largest adult cystic fibrosis center in the U.S. and Denver's oldest and most comprehensive sleep medicine program.
Our pulmonologists and multidisciplinary team work together to make sure you receive comprehensive evaluation and treatment. Our pulmonology programs are designed to improve your quality of life, as well as to reduce your long-term treatment costs.
---
Our Specialists
Ron Balkissoon, MD, MSc, DIH, FRCPC

David A. Beuther, MD, PhD, FCCP

Mohammad Dalabih, MD

Gregory P. Downey, MD

Anthony N. Gerber, MD, PhD

Steven E. Lommatzsch, MD

Vipin Malik, MD

Laurie A. Manka, MD

Hilda Metjian, MD, FCCP

James K. O'Brien, MD, FACP, FCCP

Irina Petrache, MD

Katherine Rosen, RN, MSN, ANP-C

Howard Saft, MD, MS

Michael D. Schwartz, MD, FCCM

Elaine M. K. Schwartz, MD, FCCP

Jennifer Sederberg, NP

Evan L. Stepp, MD

Michael E. Wechsler, MD, MMSc

James Woodrow, MD
Patient Stories
---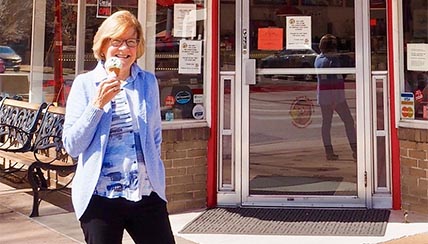 Judy got the test for Alpha-1, and it came back positive. She began weekly augmentation therapy at National Jewish Health and has felt a great relief of her symptoms.
---