Living with Pulmonary Hypertension (PH)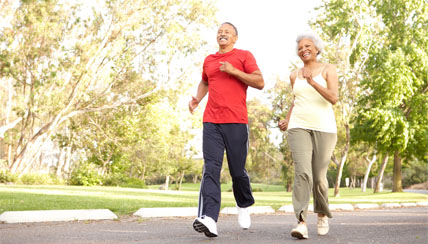 Pulmonary hypertension (PH) is a kind of high blood pressure that affects the arteries in your lungs and heart. PH can make you short of breath and often looks like or accompanies other diseases of the lungs and heart such as COPD, emphysema, interstitial lung disease (ILD) or sleep apnea.
Healthy pulmonary arteries of the lungs are elastic, whereas when PH is present, arteries stiffen and thicken leading to resistance when blood passes through vessels. People living with PH may experience shortness of breath, low oxygen levels, chest pain or pressure, near fainting or fainting, fatigue and palpitations.
There are many steps you can take to manage your disease, improve symptoms and slow the progression of the disease. Some straightforward steps include losing weight, quitting smoking and beginning an exercise routine. Depending on the underlying cause of your PH, your health care provider may also recommend medication, oxygen therapy or other treatments.
---
Understanding Pulmonary Hypertension
Pulmonary Hypertension Care at National Jewish Health
At National Jewish Health, you'll find:
The latest in pulmonary hypertension clinical trials
Advanced cardiac testing for pulmonary hypertension
A focused and integrated approach
A therapy plan designed especially for you
Nutrition and lifestyle advice from experts
State-of-the art testing in one of the world's largest pulmonary physiology labs.
Learn more about our Pulmonary Hypertension Center.
More Living with Pulmonary Hypertension Tips