As the global COVID-19 pandemic pushes on, National Jewish Health continues to pivot and adapt to the changing world around us. We are providing high throughput COVID and antibody testing services in Colorado as well as several surrounding states. We have provided thousands of patients and community members with much needed COVID-19 vaccines through our mass vaccine events without charge, and we have provided those children and adults suffering with the virus inpatient and outpatient acute care, needed medications, and a Center for Post-COVID Care and Recovery to care for their ongoing challenges. Our patients with other respiratory, cardiac, immune and related diseases have returned for much needed care.
Despite the ongoing pandemic, National Jewish Health had continued strong financial performance. While the pandemic limited patient visits, the strong performance of the reference laboratories helped drive increased patient revenues and improved collection rates. As a result, net patient service revenue grew over 20% to $178.5 million. Due to the strength of the National Jewish Health standalone clinical performance, revenue from joint ventures was lower than in previous years, but is expected to return to normal levels as the latest COVID-19 surge subsides. Researchers continue to be hard at work, receiving $57.3 million in grant revenues from federal and nonfederal sources, including a number of grants for the study and novel treatment of COVID-19.
Download Documents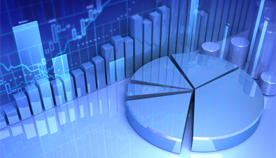 IRS Form 990 (PDF)
"Return of Organization Exempt From Income Tax" for your records
2022 Community Health Needs Assessment and Implementation Strategy
2022 Annual Report (PDF)
Thanks to the ongoing support and generosity of our many donors around the country, our development efforts raised $36.3 million. The Development team demonstrated their ability to adapt to a virtual environment, hosting some of the most successful events in National Jewish Health history without increasing the costs of fundraising, which decreased $1.2 million from 2020. The National Jewish Health portfolio benefited from strong financial markets and successful investment strategies which resulted in $28.3 million of investment returns.
While revenues increased 17.5%, tight expense controls limited the growth in expenses to 8.2%. While hospitals around the country struggled financially, fiscal 2021 saw some of the greatest challenges, but also the highest increase in Net Assets in National Jewish Health history. National Jewish Health implemented ASC 842, the new Financial Accounting Standards Board pronouncement on lease accounting. While this standard had very little impact on the income statement, it did add $8 million in assets and liabilities to the balance sheet. Overall, the change in Net Assets ($53.7 million) is a 337% increase over the 2020 change in net assets ($12.3 million), and cash and cash equivalents increased by $18.2 million.
The new Center for Outpatient Health is on track and on budget for an October opening. We have kicked off the implementation of a new electronic health record and billing system which will go live in October of 2022, and have successfully recruited a number of new faculty for our expanding clinical and research programs. Over our more than 122-year history, National Jewish Health has weathered many storms. Though we continue to experience challenges related to COVID-19, we are excited and optimistic for our continued growth and success.