Pulmonary Fibrosis & Genetic Factors
Trial Objectives
---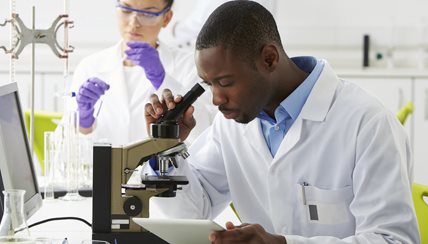 The purpose of this study is to investigate inherited genetic factors that play a role in the development of familial pulmonary fibrosis and to identify a group of genes that predispose individuals to develop pulmonary fibrosis. Finding the genes which play a role in pulmonary fibrosis is the first step at developing better methods for early diagnosis and improved treatment for pulmonary fibrosis. The overall hypothesis is that inherited genetic factors predispose individuals to develop pulmonary fibrosis.
The study requires the following:
For affected individuals, we confirm your diagnosis by reviewing your medical records. We also ask for a history questionnaire to be filled out and obtain a sample of blood or tissue for genetic studies.
Unaffected family members are screened with a questionnaire, and a blood sample is obtained for genetic studies. Some family members may qualify to undergo high-resolution CT (HRCT) scan for the study.