Asthma Treatment Program (Adult)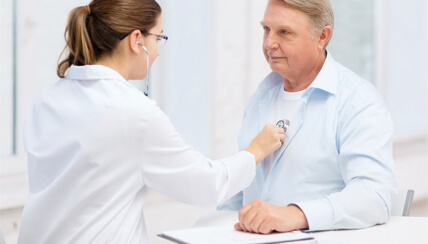 The Adult Clinic at National Jewish Health is a comprehensive, outpatient program that offers patients and their families a multidisciplinary approach to the evaluation and management of their asthma. Our team of asthma specialists includes physicians who are leaders in allergy, immunology and pulmonary medicine. Additional specialists on the team who contribute in assessment and treatment are respiratory nurses, respiratory therapists, and physical and occupational therapists.
Our physicians develop an individualized plan of care that reflects each patient's need for physical assessment, respiratory therapy, medications, physical and occupational therapy, nutritional support and education.
Length of Stay
Patients who live outside the Denver area are scheduled for a 7-10 day visit, depending on each patient's needs. In most cases, a weekend stay is required. Patients will have three visits with their treating physician as well as diagnostic testing, health education, specialty physician consultations and rehabilitation treatment. The clinic staff will provide them with a written schedule of appointments every day.
Patients who have difficult to manage asthma or those who have not succeeded in an outpatient setting may require a more intensive evaluation and treatment program. The enhanced program typically lasts ten days and is specifically tailored to the individual patient. Because patients in this program are often more severely ill, additional assistance is provided based on the needs of the patient.
Related Programs
Doctors
Rafeul Alam, MD, PhD

Ron Balkissoon, MD, MSc, DIH, FRCPC

David A. Beuther, MD, PhD, FCCP

Jordan Bull, PA-C

Gregory P. Downey, MD

Anthony N. Gerber, MD, PhD

Magdalena Maria Gorska, MD, PhD

Vamsi P. Guntur, MD, MSc

Flavia Cecilia Lega Hoyte, MD

Rohit K. Katial, MD

Steven E. Lommatzsch, MD

Laurie A. Manka, MD

James K. O'Brien, MD, FACP, FCCP

Kanao Otsu, MD, MPH

Eileen Wang, MD, MPH

Michael E. Wechsler, MD, MMSc

Catherine Wittman, MD
---
Reasons to Choose National Jewish Health
The leading respiratory hospital in the nation and the only one devoted fully to the treatment of respiratory and related illnesses
Ranked #1 or #2 in Pulmonology by U.S. News & World Report for 26 consecutive years
Ranked in the top 5% of hospitals in the nation by HCAHPS
Physicians consistently recognized among the best in the nation by multiple services, including Best Doctors in America and Castle Connolly
Among the top 6% of organizations funded for research by the NIH, providing patients access to hundreds of active clinical trials
124-year history of focus on care, research and education serving patients from around the world with lung, heart, immune and related disorders
Make an Appointment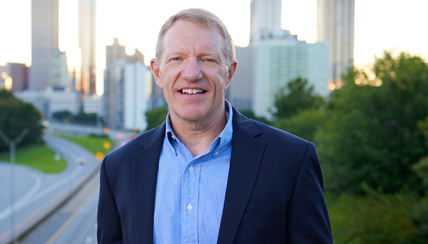 Pilot Takes Flight After Bronchiectasis Treatment
Read More
All Patient Stories