Neil W. Toribara, MD, PhD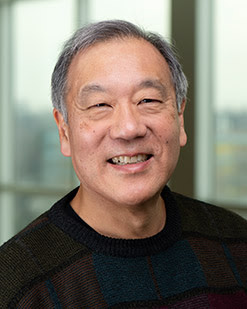 Neil W. Toribara, MD, is a gastroenterologist at National Jewish Health. Dr. Toribara is in the Division of Gastroenterology and Department of Medicine.
---
---
Patient Ratings
4.7 out of 5
---
Special Interests
---
Research & Clinical Interests
Molecular biology of gastrointestinal mucins, Gastric protection by mucins, Colon cancer prevention strategies.
Education
---
Education
University of Rochester School of Medicine and Dentistry, MD
---
Residency
University of Iowa, Internal Medicine
University of Iowa Hospitals and Clinics, Postdoctoral Fellow, Internal Medicine
---
Fellowship
Univeristy of Iowa Hospitals and Clinics, Postdoctoral Fellow, Gastroenterology
---
Board Certification
---
National Board of Medical Examiners, American Boad of Internal Medicine, ABIM Gastroenterology Subspeciality
Academic Affiliations
---
1998-2009: Associate Professor, Department of Medicine, University of Colorado Denver, Chief, Division of Gastroenterology and Hepatology, Denver Health Medicine Center
Teaching & Professional Positions
---
1998-2009: Associate Professor, Department of Medicine, University of Colorado Denver, Staff Physician, Gastroenterology, Denver Heath Medical Center