What do we do?
We provide the region's most comprehensive cardiovascular (heart) evaluation and consultation along with a full suite of state-of-the-art cardiac testing. We evaluate and treat heart problems such as coronary artery disease, high blood pressure, high cholesterol, heart valve problems and heart failure.
As one of the country's premier respiratory institutions, we also specialize in heart diseases related to lung disease such as pulmonary hypertension, cardiac sarcoidosis and other more rare diseases. In fact, we are one of the few comprehensive pulmonary hypertension treatment and evaluation centers in the region. We also specialize in the evaluation of patients with shortness of breath with exercise, preventive cardiology, exercise physiology, and are expert in the use of nutrition to improve and reduce cardiovascular risk.
Why National Jewish Health?
At National Jewish Health, we treat the whole person, not just the disease. Our cardiology team works very closely with health care providers from all areas of the medical center, including rehabilitation therapists, dietitians and clinical researchers.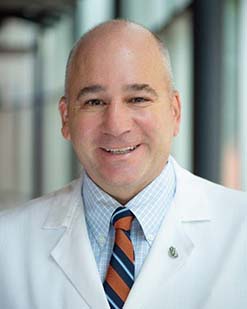 Glenn A. Hirsch, MD, MHS, FACC
Division of Cardiology
Ankie Amos, MD, FACC

Christopher K. Dyke, MD, FACC

Chris Fine, MD, FACC

Andrew M. Freeman, MD, FACC, FACP

Glenn A. Hirsch, MD, MHS, FACC

Darlene Kim, MD, FACC

Megan Knecht, ANP-BC

Minisha Kochar, MD

Vera Pillitteri, DNP, FNP-BC

Raphael Sung, MD, FACC, FHRS

Camille Triebel, ANP-BC

Anne Waugaman, MSN, ACNP-BC

Howard D. Weinberger, MD, FACC

Santi Yarlagadda, MD
Nurses
Lisa Brooks, RN
Kristen Espinoza, RN
Karen Kamerzell, RN
Eva Mendoza, RN
Nathan Farber, RN
Jennifer Leete, RN
Ann Randall, RN
Shirley Palombi, RN
Diane Kirkpatrick, RN
Joyce Hofeditz, RN
Jordin Rice, RN
Nurse Practitioners
Directors
Supervisor
Anne Henry, BSN, RN, Cardiology Nurse Manager
Lesley Hernandez, MA, Clinical Operations Supervisor
Ryan Hemje, RDCS, Cardiology Testing Supervisor
Medical Assistants
Chloe Carter
Lesley Hernandez
Azucena Coria
Valerie Villarreal
Kayla Blinder
Angel Trujillo
Jacqueline Olivas Nava
Mervielle Azi
Echosonographers
Ryan Hemje, RDCS, Lead Sonographer
Alexander Pauley, RDCS, Lead Sonographer
Nikki Flammond, RDCS, Sonographer
Sean Kellogg, RDCS, Sonographer
Shani Medelsohn, RDCS, Sonographer
Lexie Cauthen, RDCS, Sonographer
Alexandria Vickery, RDCS, Sonographer
Kimberly Hunter, RCS
Exercise Physiology
Kathy Brown, RCEP
Cody Stewart, RCEP
Tyler Pendry, RCEP
Clinical Support
Programs and Services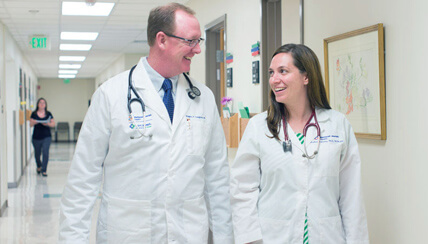 Tests We Offer
Cardiac Catheterization

Angiogram
Coronary Evaluation, Left Heart Catheterization
Right Heart Catheterization
Nitric Oxide Challenge

Exercise Stress Test
Mobile Continuous Outpatient Telemetry
Pharmacologic Nuclear Stress Test
Exercise Nuclear Stress Test
Stress Echocardiogram
Vascular Ultrasound
Ankle Brachial Index
Cardioversion for Arrythmia
Pulmonary Hypertension Pharmacotherapy Initiation
Supervised Diuretic Therapy for Advanced Heart Failure or Volume Overload