Division of Mycobacterial & Respiratory Infections
What do we do? National Jewish Health opened in 1899 as a tuberculosis sanatorium. Over the past century, the institution has grown in many ways but it has continued to provide state-of-the-art care for patients with tuberculosis, particularly those with drug-resistant disease. The Division of Mycobacterial and Respiratory Infections has expanded its services to include all patients with infectious diseases, particularly patients with nontuberculous mycobacterial (NTM) infections and other respiratory pathogens.
Why National Jewish Health? The two reference laboratories associated with the Division, the National Mycobacterial Reference Laboratory and the Pharmacokinetic Laboratories, provide unique laboratory support for the clinical service as well as world-class reference services for national and international clients.
The members of the Division have been active in provider education, and the education and training of new generations of mycobacterial experts. In collaboration with Denver Public Health, the Division has presented the Denver TB Course for several years making it one of the most successful TB courses in the United States. And finally, the Division is actively involved in both basic and patient-oriented research.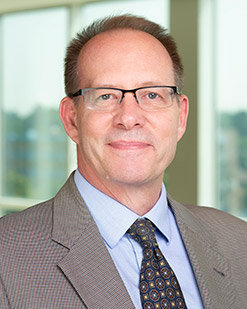 Charles L. Daley, MD
Division of Mycobacterial & Respiratory Infections
Charles L. Daley, MD

Jared J. Eddy, MD

Jennifer Faber-Gerling, RN, MS, ACNS-BC, ANP-BC

David E. Griffith, MD

Michelle Haas, MD

Shannon H. Kasperbauer, MD

Reeti Khare, PhD

Minh-Vu H. Nguyen, MD, MSc

Barbara Strain, RN
Conditions We Treat
Fungal Infections
General Infectious Diseases
Education
Since the birth of the institution in 1899, National Jewish Health faculty have contributed a great deal to our understanding of the management of tuberculosis, particularly drug-resistant tuberculosis.