A major emphasis at National Jewish Health continues to be the pediatric program, National Jewish Health for Kids, specifically designed for children and adolescents with allergic, pulmonary and immune system disorders. National Jewish Health for Kids is a program of dedicated care from America's best pediatric specialists.
National Jewish Health for Kids is unique, comprehensive, effective and available only at National Jewish Health, the leading respiratory hospital in the nation.
With National Jewish Health for Kids, we have created an environment in response to the increasing demand from parents and patients for treatment of asthma, atopic dermatitis, food allergies, rhinitis, immune problems and recurrent infections—all diseases that are increasing at alarming rates throughout the country.
The development of National Jewish Health for Kids was through the redesign and enhancement of existing pediatric programs and increasing our capabilities to make it better for patients and their families. This has translated into better patient diagnosis, advanced diagnostic testing, individualized therapeutic interventions, outcome monitoring, and communication with families and their physicians.
Our goal is to remain leaders in these areas using the most advanced technologies and interventions as well as bridging clinical and basic research. This is all in keeping with the cohesive strategic plan developed for the Department of Pediatrics and National Jewish Health.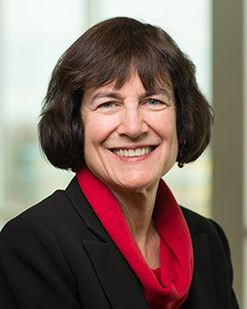 Pamela L. Zeitlin, MD, MPhil, PhD
Pediatric Outpatient Clinic
The Pediatric Outpatient Clinic at National Jewish Health is designed to provide patients and their families with highly specialized, multi-disciplinary care to manage their child's illness. Learn more about the Pediatric Outpatient Clinic.


---


Pediatric Day Program
National Jewish Health provides an intense, multidisciplinary approach to disease management in an outpatient setting where patients and their families participate in appointments and therapeutic activities throughout the day. This program is designed for patients with severe disease who have failed appropriate outpatient management. Learn more about the Pediatric Day Program.
Our Pediatrics Department offers a Pediatric Nurse Line service for our patients, to help parents when children are having urgent issues with respiratory or allergic conditions.
Phone triage service is answered by our nurses and is available 24 hours a day, seven days a week.
Walk-in triage is available Monday – Saturday from 8 a.m. to 7 p.m. Please call before you come to National Jewish Health. This will save you time and make sure that coming to our campus is the appropriate place for the care your child needs.
When you call, one of our pediatric nurses will help determine what type of care your child needs and the appropriate setting to get that care.
If you are instructed to bring your child to the National Jewish Health main campus (1400 Jackson Street in Denver), please go to the Immediate Care entrance on this map and proceed straight ahead to the end of the hall. Immediate Care will be on your right. You will be checked in and a staff member will then escort you to the pediatric unit, if appropriate.
Reasons to call the Pediatric Triage Care can include:
Altitude sickness
Asthma attack
Change in supplemental oxygen needs.
Croup
Eczema flare
Fever, sore throat, ear pain
New chest discomfort
New hives or rashes
Productive cough with or without vomiting
Sinus pain and congestion
Department of Pediatrics
Bruce G. Bender, PhD

Lianghua Bin, MD, PhD

Mark Boguniewicz, MD

Genery D. Booster, PhD

Preston E. Bratcher, PhD

Donna L. Bratton, MD

James Brock, DO

Jason Catanzaro, MD, MS

Hong Wei Chu, MD

Ronina A. Covar, MD

Elizabeth M. Fan, PA-C

Joy Goldberg, PhD

Jane E. Gross, MD, PhD

Elizabeth Gyorkos, PA-C

James R. Hagman, PhD

Chafen Watkins Hart, MD

Peter M. Henson, MD, BVMS, PhD

Jessica Hui (Beckman), MD

Bruce J. Lanser, MD, MPH

Christina Caroll Leslie, PhD

Donald Y M Leung, PhD, MD

Jennifer Moyer Darr, LCSW

Michael Nevid, MD

J. Tod Olin, MD, MSCS

Nathan Rabinovitch, MD, MPH

Elizabeth F. Redente, PhD

Paul R. Reynolds, PhD

David W H Riches, PhD

Max Seibold, PhD

Katsuyuki Takeda, MD, PhD

Jennifer L. Taylor-Cousar, MD, MSCS

Dennis R. Voelker, PhD

Stacey Wall, DNP, APRN, CPNP-AC/PC

Pamela L. Zeitlin, MD, MPhil, PhD