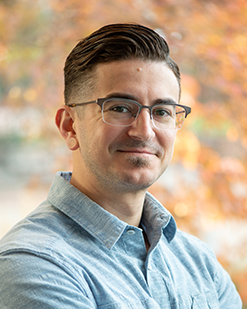 Chris Fine, MD, FACC, is a cardiologist who is trained in fellowship cardio-oncology at National Jewish Health. Dr. Fine is in the Division of Cardiology.
---
---
Patient Ratings
4.9 out of 5
---
Special Interests
---
In addition to general cardiology, preventative care, and advanced echocardiogram cardiac imaging, I have a clinical interest in the growing field of Cardio Oncology.
There is a growing population of cancer patients who are thankfully living longer due to early detection and better treatments. However, the effects of cancer-related treatment (including chemotherapy, immunotherapy, and radiation) are known to have adverse cardiovascular effects which can occur during treatment or many years following the completion of treatment.
There are multiple goals in the field of Cardio Oncology, but they can be distilled down to identifying high risk patients for the development of adverse cardiac events and intervening to minimize those risks in order to avoid interruptions in their life-saving cancer treatment. In addition, some patients continue to benefit from routine cardiology follow up after treatment is completed in order to monitor for the development of those same adverse cardiac effects.
Below are a few peer-reviewed patient-centered resources as a starting point for more information about Cardio Oncology and what services we offer:
https://www.cardiosmart.org/topics/cancer-treatment-and-your-heart
Education
---
Education
2011 - 2015

Marshall University School of Medicine, Huntington, WV, Medicine

2007 - 2011

Marshall University, Huntington, WV, Biomedical Sciences
---
Internships
2015 - 2016

Oregon Health and Science University, Portland, OR, Internship
---
Residency
2016 - 2018

Oregon Health and Science University, Portland, OR, Residency
---
Fellowship
2018 - 2021

University of Louisville, Louisville, KY, Fellowship
---
Awards & Recognition
---
2020: Top Doctor in Louisville, KY
2019: Division of Cardiovascular Medicine Outstanding Fellow Award
2018: Internal Medicine Resident Teacher Award
2017: Internal Medicine Resident Research Award
Board Certification
---
2018: Internal Medicine
2020: Cardio Oncology (International Cardio Oncology Society)
2020: Echocardiography
2020: Nuclear Cardiology
2021: Cardiovascular Medicine
Professional Memberships
---
2018-present: ICOS/ACC/AHA
Publications
---
ICOS Board Review Manual, Print – Published October 2020
Contributing Author
Greater Louisville Medicine Society, Print – Volume 68, Issue 2 (July 2020)
Title: Heart and Soul
Authors: Fine CH
Clinical Cardiology, Print – Volume 43, Issue 2 (February 2020)
Title: Cardiac Changes Associated with Vascular Aging
Authors: Singam, NS, Fine CH, Fleg J
PMID: 31845364
DOI: 10.1002/clc.23313
ISHLT, Supplemental Print (April 2016)
Title: Implementation of an Informed Consent Process for Advanced Heart Failure Therapies: Defining the Population
Authors: Fine CH, Gelow J, Davis J, et al.
Teaching & Professional Positions
---
Editorial Reviewer for CardioOncology Journal
JACC: Cardio Oncology