Learn about Clinical Research
Why should you participate in clinical research?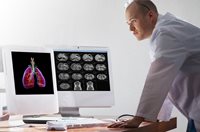 Clinical research gives you an opportunity to gain access to new medical interventions, to possibly take a more active role in your health care, and to help others by contributing to medical knowledge. Chances are that you or someone you know may be alive today thanks to people who have participated in clinical research.
Who can participate in clinical trials?
All clinical research studies have a series of requirements that must be met; these are known as inclusion/exclusion criteria. Inclusion criteria allow certain persons to participate. Exclusion criteria prevent persons from participating. These criteria most often include age, gender, the type and stage of an illness, previous treatment history and other medical conditions. All of these criteria are not meant to exclude people personally. They identify the most appropriate people who are needed for the study (such as healthy people versus people with an illness the study intervention intends to treat).
What does it mean to participate in clinical research?
Deciding to participate in a clinical trial or study can potentially help you and others. It can give you access to potential treatments and medical care, and allows you to play an active role in helping science transforming life.

Before deciding to participate, you will meet with the health care team. You may ask questions so that you can better understand the study. Here are some example questions:
What is the purpose of the study?
If the study involves an experimental treatment, has the experimental treatment been tested before? What makes the team think it will be effective?
What types of tests and treatments are involved?
What are the possible risks and side effects of being involved?
How are medications tested in clinical trials?
Clinical trials that test medications are conducted in phases.

Phase I determines safe dosages of a new drug in a small human population.
Phase II attempts to find out how well people respond to certain treatments. If enough people respond positively, the study may go on to the next level.
Phase III enrolls a large number of people (sometimes thousands worldwide) to test drug efficacy and safety.
Phase IV research requires that a control group receive standard therapy while another group receives the new drug. There also may be other types of Phase IV safety studies.
How long does it take it to participate in a clinical research study?
The length of time varies depending on the nature of the study. Clinical research studies involving a new type of therapy or medication typically require more testing and office visits than you might normally expect for a condition or illness. This is to protect your health and to obtain data needed to determine the effectiveness of the intervention.

Clinical research participants may choose to withdraw from a study at any time. The level and quality of care you receive will not be influenced by a decision to withdraw.
How do I get involved in clinical trials at National Jewish Health?
Your physician may know of current clinical trial studies that are specific to your condition. You can also ask your doctor for more information if you've never talked about it before. You do not have to be a current patient of National Jewish Health in order to participate in a clinical research study. Search our clinical trials.
What are some results from National Jewish Health clinical trials?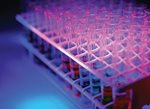 Many medications have been introduced to the marketplace as a direct result of the clinical trial work performed at National Jewish Health. These medications include Advair®, Claritin® and Xolair® – medications used to treat allergies and asthma.

The Weinberg Clinical Research Unit at National Jewish Health conducts clinical research in the following specialties: asthma, allergies, COPD, emphysema, rheumatoid arthritis, cystic fibrosis, sarcoidosis, bronchiectasis, and sleep disorders. The Weinberg Clinical Research Unit conducted preliminary studies on the safety and efficacy of Advair and Spiriva®, helping bring these prescription breathing medications to market.

Learn more about our accomplishments.
What are some of the current topics being researched?
AsthmaNet is a nationwide clinical research network sponsored by the National Heart, Lung and Blood Institute. Its goal is to develop and conduct multiple clinical trials that explore new approaches in treating asthma for all ages.

The Atopic Dermatitis Research Network (ADRN), sponsored by the National Institute of Allergy and Infectious Diseases, is a consortium of academic medical centers seeking to better understand why people with atopic dermatitis (AD) experience more skin infections. The consortium is currently conducting clinical research studies that focus on bacterial skin infections associated with AD, particularly Staphylococcus aureus infections.

The Carl and Hazel Felt Laboratory for Pulmonary Research conducts trials to advance research in asthma and chronic bronchitis and the origin and development of COPD, including the study of new and current therapies.

The National Institutes of Health (NIH)-funded Clinical and Translational Research Center provides support for many investigators studying atopic dermatitis, allergies, asthma and many other conditions.

More current research projects include working with people suffering from peanut allergies and evaluating monoclonal antibody therapies for treating allergic asthma. We are also testing new lung cancer screening diagnostics, enrolling for an allergy study, and seeking participants who have uncontrolled asthma. There are many other laboratories and researchers at the Denver campus of National Jewish Health that conduct research on a variety of pulmonary health conditions.
Types of Research Studies
Clinical trials and observation studies are important to help new medications, treatments and devices become approved for public use.
Clinical trials test the safety and effectiveness of new drugs, devices, procedures and behaviors. They also can compare new treatments to existing new ones of look at several existing treatments to determine which is more effective.
Observational research studies look at study participants and their outcomes, often without providing specific treatments to the research group.
Help science transform life; consider participating in a clinical trial.