Our group investigates the genetic and biological determinants of environmental and occupational lung disease. Our previous research has provided insight into the pathophysiology, biology, and genetics of environmental airway disease, pulmonary fibrosis, and innate immunity.
Our lab has identified a polymorphism—variation in the normal sequence of a gene—in TLR4, the receptor for endotoxin or lipopolysaccharide (LPS). This discovery is important because the polymorphism in TLR4 results in a blunted response to inhaled LPS, an enhanced risk of Gram-negative sepsis, and a decreased risk of atherogenesis in humans.
We have also recently discovered that epigenetic mechanisms may be contributing to the development of asthma, and have identified a major gene variant that predisposes individuals to develop pulmonary fibrosis. The group's current work focuses on identifying other genes that regulate the innate immune response, genes involved in the fibroproliferative response in the lung, epigenetic regulation of asthma, and gene-environment interactions in innate immunity, pulmonary fibrosis, and asthma. Our research in these areas has the potential to develop biomarkers for early identification of susceptible individuals, lead to novel concepts about the prevention and pathogenesis of these diseases, and to transform therapy in pulmonary fibrosis, microbial infections, sepsis and asthma.
Learn about active grant support for the Schwartz/Yang Lab.
Learn about the Children's Environmental Health Center (CEHC), whose goal is to investigate the etiology and pathogenesis of airway disease in children.
Learn about the Lung Genomics Research Consortium and the Familial Pulmonary Fibrosis research the Schwartz laboratory conducts.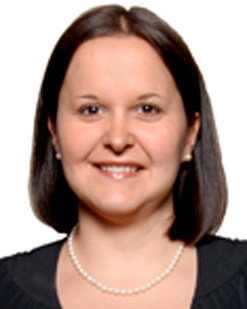 Ivana V. Yang, PhD
Personnel
Principal Investigator
David Schwartz, MD
Ivana Yang, PhD
Postdoctoral Fellows
Anne Agler, PhD
Kelsey Gray, MD
Andres Henao Martinez, MD
Jian Jing, PhD
Judy Oakes, PhD
Alan Watsonm, PhD

Postdoctoral Students / Biomedical Research Trainees
Ken Eyring

Clinical Coordinator
Janet Talbert

Bioinformatics
Brent Pedersen, PhD, Bioinformatics Analyst
David McKean, Database Administrator

Professional Research Assistants
Elissa Murphy, MS, Senior PRA and Laboratory Manager
Elizabeth Davidson, PRA
Corinne Hennessy, PRA
Amanda Holland-Neidermyer, PRA

Laboratory Administration
ethany Ginzburg, MPA, Grants Manager
Eva Laemmerhirt, Academic Administrative Assistant


Collaborators

Open Positions
Publications
Boon K, Bailey NW, Yang, J, Steele MP, Groshong S, Yang J, Kervitsky D, Brown KK, Schwarz MI, Schwartz DA. Molecular phenotypes distinguish patients with relatively stable from progressive Idiopathic Pulmonary Fibrosis (IPF). PLoS ONE 2009; 4:e5134. Abstract
Yang IV, Wade CM, Kang HM, Alper S, Rutledge H, Lackford B, Eskin E, Daly MJ, Schwartz DA. Identification of novel genes that mediate innate immunity using inbred mice. Genetics. 2009; 183:1535-44. Abstract