Diagnostic & Reference Laboratories
Advanced Diagnostic Laboratories offers a comprehensive menu of laboratory assays, with extensive expertise in complement, immunology, molecular diagnostics, metals testing (beryllium and nickel) and mycobacteriology (TB & NTM).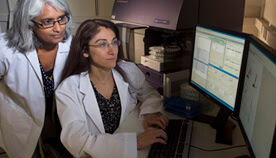 We are a high-complexity, CLIA-certified laboratory with decades of experience developing immunology, complement, infectious disease and molecular genomic tests. Learn more.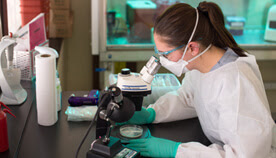 Contract Services
Our Advanced Diagnostic Laboratories provide unparalleled immune and respiratory disease expertise to our clinical, biotech, pharmaceutical and diagnostic partners. Learn more.