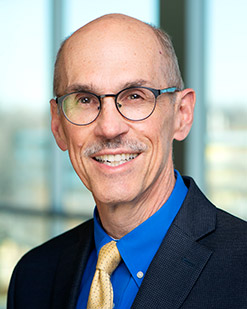 Bruce G. Bender, PhD, is a pediatric neuropsychologist in Denver. Dr. Bender provides comprehensive psychological and neuropsychological testing for children ages 6 to 18 regarding impairment in executive functions, attention and memory, including attention deficit/hyperactivity disorder ADHD.
---
---
Special Interests
---
Implementation Research
Native American Health
Child Psychology and Neuropsychology
Chronic Illness and Health Behavior
Education
---
Education
1973 - 1977

University of Wisconsin, Madison, WI, PhD, Psychology
---
Fellowship
1977 - 1979

University of Colorado Health Sciences Center, Denver, CO, Child Development and Developmental Pathology
---
Awards & Recognition
---
Lifetime Achievement Award, Behavioral Science Assembly, American Thoracic Society
Lifetime Achievement Award, Klinefelter & Associates
Editorial Boards:
American Journal of Respiratory and Critical Care Medicine
The Annals of the American Thoracic Society
Journal of Allergy and Clinical Immunology
Journal of Allergy and Clinical Immunology-In Practice
Professional Memberships
---
American Thoracic Society
American Academy of Allergy, Asthma, and Immunology, Fellow
American Psychological Association
International Neuropsychological Society
Publications
---
Cvietusa PJ, Goodrich GK, Steiner JF, Shoup JA, King DK, Ritzwoller DP, Shetterly SM, and Bender BG. Transition to virtual asthma care during the COVID-19 pandemic: An observational study. Journal of Allergy and Clinical Immunology-In Practice 2022;10(6):1569-1576.

Bender BG, Oppenheimer J, George M, Brown R, Patel A, Hill T, Boe A, Herrera EM, Dotiwala Z, Casciano J, and Bernstein JA. Assessment of real-world escalation to biologics in US patients with asthma. Journal of Allergy and Clinical Immunology- In Practice 2022; 10(11):2941-2948.

Gerald LB, Simmons B, Lowe AA, Liu AH, Nez P, Begay E, and Bender BG. COVID-19 on the Navajo Nation: Experiences of Diné Families of Children with Asthma. J Asthma 2022 May 13:1-9.

Cvietusa, PJ, Goodrich, GK, King, DK, Shoup, JA, and Bender BG. Effect of an asthma exacerbation on medication adherence. Journal of Allergy and Clinical Immunology-In Practice, Jan 2023;11(1):248-254.

Bender BG, Cvietusa, PJ, Goodrich, GK, King, DK, and Shoup, JA. Adapting adaptive design methods to accelerate adoption of a digital asthma management intervention. Translational Behavioral Medicine, In press.
Academic Affiliations
---
University of Colorado School of Medicine
Conflicts of Interest
---
National Jewish Health physicians and scientists may collaborate with pharmaceutical or other industries to develop medical and scientific breakthroughs or to provide education on trends in quality medical practice and outcomes to physicians and health professionals around the country. National Jewish Health maintains a strict conflict of interest policy to ensure that all potential conflicts are clearly visible and that management plans are put in place in order to further innovation and education while ensuring the protection of our patients and the integrity of our research. National Jewish Health publicly discloses any payment to our physicians or scientists. View this faculty member's industry relationships and collaborations.