Diagnosing Metal Hypersensitivity: Lymphocyte Proliferation Testing
Metal hypersensitivity is a cell-mediated immune response that can lead to various diseases, including the granulomatous lung disease called Chronic Beryllium Disease. Hypersensitivity to metals also is increasingly recognized as one of the causes of joint replacement failure.
More Than Two Decades of Experience
National Jewish Health Advanced Diagnostic Laboratories has more than two decades of experience in developing and performing Lymphocyte Proliferation Tests (LPT) to measure cell-mediated immune response to metals.
Developed the first diagnostic blood test for beryllium sensitization called the Beryllium Lymphocyte Proliferation Test (BeLPT) in the 1990s

Performs more than 12,000 BeLPTs annually and is the leading beryllium sensitization testing laboratory in the United States

Introduced a nickel lymphocyte proliferation test (NiLPT) to detect nickel sensitization in 2012
Our hypersensitivity assays are developed collaboratively with National Jewish Health physicians, supported by research publications and performed in our CLIA-certified lab.
Lymphocyte Proliferation Test: Marker of Antigen Specific T cell Reaction
The lymphocyte proliferation test (LPT) is an in vitro test that measures the antigen-specific T cell response to a suspected antigen or metal in culture. LPTs can be performed alone or in conjunction with skin patch testing to demonstrate allergic or hypersensitivity responses.
Metal Hypersensitivity Diagnostic Tests
View Advanced Diagnostic Labs Test Catalog
Metal Hypersensitivity Testing Services
Custom lymphocyte proliferation assay development and validation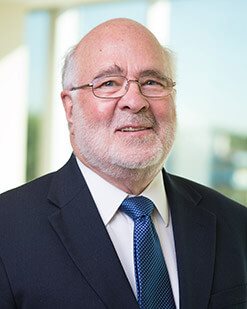 Ronald Joseph Harbeck, PhD