Mycobacteriology Laboratory: Identifying Mycobacterial Species and Detecting Drug Resistance
For decades, the National Jewish Health Mycobacteriology Laboratory (part of Advanced Diagnostic Laboratories) has been a leader in the research and diagnosis of nontuberculous (formerly known as atypical) mycobacterial (NTM) diseases and drug-resistant tuberculosis (TB).
What sets us apart is the close relationship between National Jewish Health providers and our laboratory scientists. This collaboration allows us to offer validated assays that are not available at other institutions.
Nontuberculous Mycobacteria on Rise in U.S.
Molecular diagnostics has enabled the laboratory community to identify more than 150 different species within the genus Mycobacterium. Prevalence of nontuberculous mycobacteria continues to increase, especially in senior and immunocompromised populations. Identifying the organism to the species level is paramount, as mycobacterial diseases are treated with different drug regimens.
Drug-Resistant Tuberculosis Remains Public Health Threat Worldwide
The rise of multidrug-resistant (MDR) and extensively drug-resistant (XDR) tuberculosis is of utmost concern since the world's population grows more mobile. In order to minimize transmission of disease, rapid diagnosis of MDR and XDR tuberculosis is critical. Antimicrobial susceptibility testing (AST) for complicated or resistant cases of tuberculosis enables health care providers to design appropriate treatment plans.
Tuberculosis & Nontuberculous Mycobacteria Testing
With its comprehensive menu of tuberculosis and atypical mycobacterial tests, Advanced Diagnostic Laboratories is a resource for thousands of health care providers, health agencies, hospital laboratories, commercial laboratories, veterinarians and zoos.
Mycobacteriology Services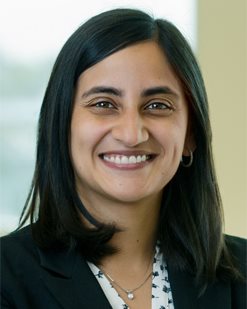 Reeti Khare, PhD