About Coronavirus (COVID-19)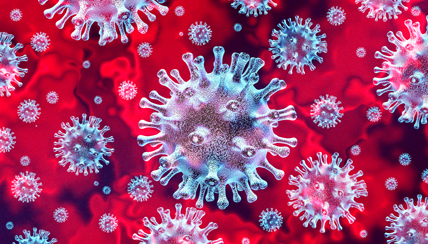 Coronaviruses are a large group of common viruses that cause respiratory and gastrointestinal symptoms and disease, including coronavirus disease 2019 (COVID-19).
The coronavirus family, which includes the virus that causes COVID-19, gets its name from what appears to be a crown or halo on the virus when it's viewed under the electron microscope. "Corona" means "crown" in Latin.
There are many names for the coronavirus that was first found in Wuhan, China. The World Health Organization (WHO) named this virus SARS-CoV-2. COVID-19 is the infectious disease caused by SARS-CoV-2. SARS-CoV-2 also has thousands of variants, grouped into several clades or lineages, which may act differently but still cause COVID-19.
COVID-19 continues to evolve with additional variants, treatments and vaccines.
Learn more about Patient Care at National Jewish Health
Learn about COVID-19
View Pediatric Coronavirus (COVID-19) Condition Information