COVID-19 (Coronavirus) & Lupus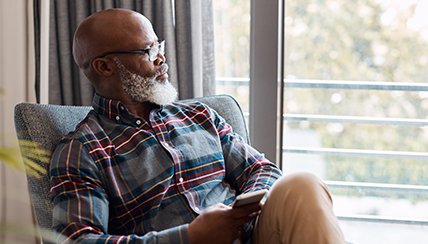 Typically, your immune system works to identify and fight off bacteria and viruses. For those with lupus and other autoimmune diseases, your immune system attacks healthy tissues in your body and puts you at greater risk of developing infections such as COVID-19. The increased risk of infection also can be from the medications used to treat lupus or from the disease itself.
During the coronavirus pandemic, it's especially important to the take steps to minimize your risk of getting sick. By adding a few more habits to your daily routine, you can minimize your risk of contracting COVID-19.
Be Proactive & Stay Healthy
"Taking proactive steps to stay healthy as a lupus patient is important, especially during the COVID-19 pandemic," says Lia McGibbon, MD, a rheumatologist at National Jewish Health.
Avoid unnecessary travel.
Stay in quarantine, if possible.
Wear a cloth facemask in public areas like the grocery store.
Avoid touching your face.
Avoid person-to-person contact, especially with those who may be sick.
Wash your hands regularly for at least 20 seconds with soap and water.
Disinfect surfaces, including plastic and metal, frequently.
Maintain your medication regimen.
Maintain a healthy diet, get adequate sleep and continue your exercise routine.
COVID-19 Vaccine
The American College of Rheumatology recommends that patients with systemic lupus erythematosus talk with their doctors about which COVID-19 vaccine is best for their health situation.
COVID-19 Symptoms
If you are a lupus patient who has been exposed to coronavirus, you should quarantine at home for a minimum of 14 days. If you are experiencing symptoms of COVID-19, contact your health care provider about testing and treatment options, and ask if any of your current lupus medications should be paused.
"It's extremely important that lupus patients, and other immunocompromised patients, report any COVID-19-like symptoms to their health care provider as soon as possible," Dr. McGibbon says.
Lupus Medications and COVID-19 (Coronavirus)
During the pandemic, demand for hydroxychloroquine became great and some patients with lupus struggled to refill their prescriptions. Since then, "Multiple studies of hydroxychloroquine, have shown that it is not an effective prevention or treatment for COVID-19," explained Dr. McGibbon. Always reach out to your health care provider if you have challenges refilling your medications.
Lupus patients, and other individuals with autoimmune diseases, need to take extra precautions during the COVID-19 pandemic to stay healthy. It may be stressful or worrisome, but the habits formed to help maintain health during this time will be beneficial now and in the future.
This information has been reviewed and approved by Lia McGibbon, MD (May 2021).