FOR HISTORICAL PURPOSES ONLY
Information on this page is displayed for historical purposes only and is no longer being updated. As such, it may be out of date with recent developments or scientific research. CDC.gov and your state's health department may offer additional guidance.
Masks Protect Against Infection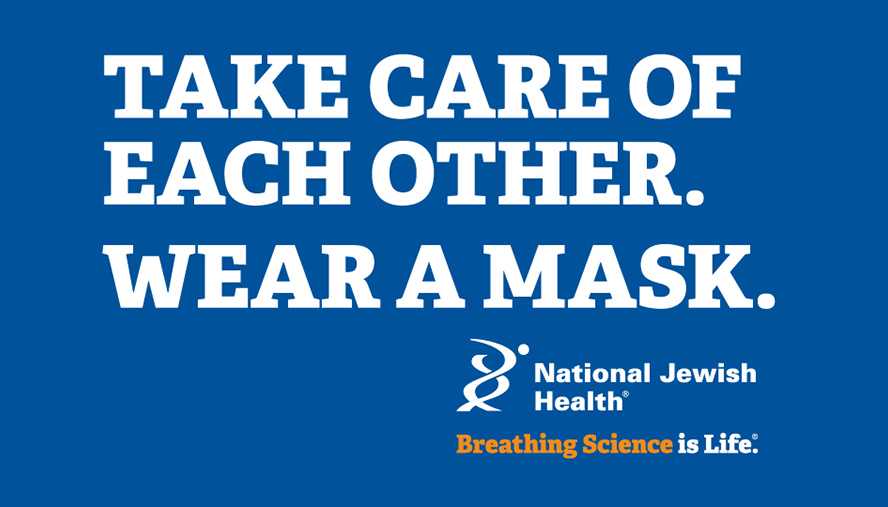 Wearing a facemask is key to helping end the coronavirus pandemic. Science is clear – masks slow the spread of COVID-19.
Although the CDC masking guidelines have eliminated the need for fully vaccinated people to wear a mask in most places, many settings, including health care, still require masks. Please continue to follow government, workplace and business masking guidelines.
"You can help us in the fight against COVID-19. Stop the spread. Mask up for your families, neighbors, and those on the front lines." Patricia George, MD, National Jewish Health pulmonologist and mask advocate.
Please review these resources and do your part to help slow the spread – wear a mask anytime you leave your home or are with people who do not live in your household.