REGAIN Study to Understand Asthma
Trial Objectives
---
The purpose of this study is to collect data on what drives asthma in the body and how it reacts depending on the environment and treatment. Participants will be asked to complete tests, procedures and questionnaires, and to give blood and nasal samples. Data from medical records also will be collected. The study will compare data between asthmatics and healthy people.
Who Can Participate
---
Adults (18 and older) with asthma diagnosed by a specialist at National Jewish Health and are not currently smoking.
Also, non-smoking adults (45 and older) without asthma or other serious health conditions may be eligible to participate.
All study participants must be able to attend in-person study visits at the National Jewish Health campus in Denver, CO.
Age: 18+ Gender Any
Estimated Time Commitment
---
Up to 4 clinic visits for asthmatics over a year, One clinic visit for healthy people
Payment & Reimbursement
---
Travel Reimbursement Not Available
Trial Contact
---
For more information, contact:

Nick Roscoe
303.398.1905
Request More Information
Trial Location
---
National Jewish Main Campus, Denver, CO
Trial Sponsors
---
Mount Sinai, Sema4, Sanofi
Payments are intended to compensate the participant for their time and effort during the study. Payments are typically given to the participant at the end of each completed study visit.
Reimbursements are intended to compensate the participant for travel-related expenses. They must be approved by the study staff and require you to turn in receipts. Travel reimbursement will vary from study to study.
Principal Investigators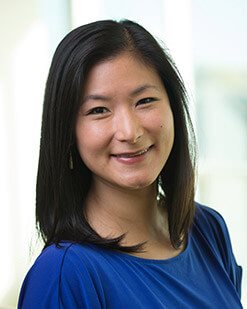 Eileen Wang, MD, MPH
Co-Investigators
Rafeul Alam, MD, PhD

Jessica Galant-Swafford, MD

Vamsi P. Guntur, MD, MSc

Flavia Cecilia Lega Hoyte, MD

Laurie A. Manka, MD

Kanao Otsu, MD, MPH
Request more Information
By completing this form, you agree to learn more about this study and see if you qualify.