Pilot Returns to the Skies After Bronchiectasis Treatment
Pull Up and Fly High
Not everyone takes coughing and sinus problems as seriously as they should. However, when you're steering 100 tons at 30,000 feet, you don't have a choice.

For Tim Farquhar, piloting a commercial airliner was rewarding work, even though it lacked a certain thrill — the supersonic variety he was accustomed to from his days flying F-16 fighter jets in the Air Force.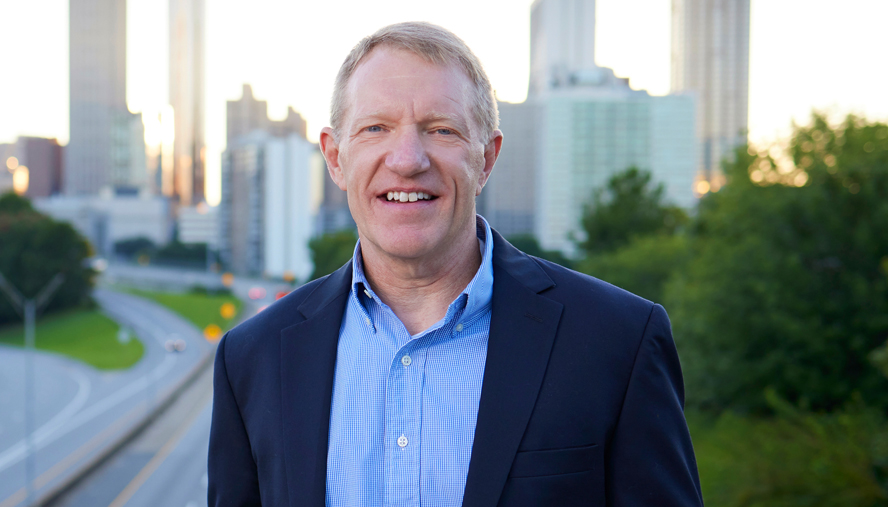 In 2017, as he began to suffer multiple bouts of bronchitis and mysterious sinus infections, Farquhar's wings were in danger of being clipped. The Federal Aviation Administration's strict health assessments require pilots to be in top shape before they take off, and Farquhar would have weeks where his breathing problems were so severe he had to sleep in a recliner instead of his bed.

Looking for a solution, Farquhar began consulting with various pulmonologists, allergists and other specialists in his hometown of Atlanta. But nobody seemed to have a clear diagnosis, much less a cure.

"During this whole time we were trying to treat symptoms with cough medicine, antibiotics, things like that," he said. "I would go on this roller coaster where I would get a little bit better, and then I'd go back down."

Farquhar's situation worsened. He attempted several treatments, including IVs of antifungals and antibiotics for six weeks, but nothing worked. In March of 2018, was out of sick leave and had to go on temporary disability. With his condition still not improving by early 2019, he sought more expertise. He turned to a family friend, a pulmonologist, who gave him a short list of the top institutions in the country where he would have the best chance for recovery. He tried one, but it still wasn't enough. "You're just going to have to live with your symptoms," they told him. Ever determined, he tried another. It was then that he arrived at National Jewish Health.

"They didn't leave any stone unturned," said Farquhar, recalling his experience with pulmonologist Steven Lommatzsch, MD. "They're not just doing their job. They're here to help make you feel better. It's an attitude I've never seen at any other medical institution."

It wasn't long before Farquhar was on a more comprehensive treatment plan for his bronchiectasis and lung infections. He began rapidly improving and was given a medication plan that would allow him to fly again. According to Dr. Lommatzsch, the coordinated care system at National Jewish Health was what made this possible.

"It's different here," he said. "You get real-time feedback from other specialists as you're thinking about the patient. That's our secret recipe. We have detailed and thorough communication among all our providers."

Farquhar continues to work with Dr. Lommatzsch and the rest of the team at National Jewish Health, and now he's back in the skies, doing what he loves. "It's rewarding to get people where they want to go," Farquhar said. We couldn't agree more.
Your gift today will support children and adults with lung, heart, immune and related conditions.
Make a Donation Today