Morgridge Academy Mom Says School Has Been 'Vital' to Her Family's Success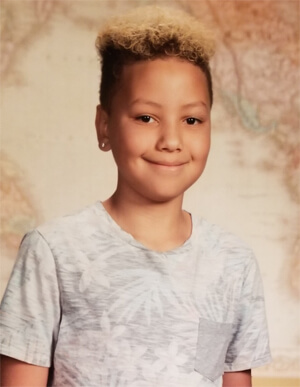 Katie Hastie can't imagine what her family's life would be like without help from the National Jewish Health Morgridge Academy for chronically ill children.
The single mother has two boys enrolled in the school located on the hospital's main campus in Denver. Malik and Kaori Davenport are in the fifth and sixth grades, respectively. Both were born with cystic fibrosis (CF), a genetic disease that primarily affects the lungs and digestive system with thick mucus, and each has developed Type 1 diabetes. Katie is grateful for Morgridge Academy because her children are getting a quality education while receiving competent care from the three full-time and two part-time nurses on staff, a luxury that doesn't exist in a public school.
"The nursing was the draw," said Katie. "They get to know every student, and they give the parents a little relief knowing their child is going to be taken care of and everything will be okay at school."
Before attending Morgridge Academy, Kaori was enrolled in public school, and Katie had to leave her job to make daily lunchtime visits to give him insulin shots because none of the staff was qualified to administer them.
"He felt like he was alone in public school," Katie said. "Now he feels less isolated and more accepted."
Kaori was not allowed in one preschool class due to his condition, and he had to repeat kindergarten because he fell behind.
"The first two or three years were pretty rough," Katie said. "From the time Kaori was 2 until going to Morgridge in first grade, he was in the hospital at least once a year for at least a week. In the six years since, he has had only one hospitalization."
Malik has also been in the hospital only once since kindergarten, the year he first attended Morgridge Academy.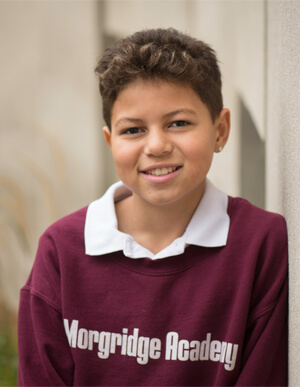 Katie attributes the boys' improved health to the regular care they receive at school. They must do daily treatments with special vests designed to vibrate their chests and loosen the mucus that builds within their lungs. They also must do nebulizer treatments – which require them to inhale medication into the airway for several minutes – and get their fingers pricked as part of routine blood-sugar monitoring.
"The nurses treat them without missing a beat," Katie said, noting they also educate her boys about how to manage their conditions. "They've been extremely vital in helping us."
Academically, the school has been equally fantastic, helping raise the boys' self-esteem.
"The way they teach is tailored to each kid," said Katie. "They have helped my kids grow and not get discouraged."
School staff has also made Katie feel welcome and included as a parent.
"Morgridge Academy has increased the quality of life for our family," she stated. "I think many of these students with chronic illnesses would get lost in the shuffle if they couldn't come to this school."
Your gift today will support children and adults with lung, heart, immune and related conditions.
Make a Donation Today