Joining Forces To Fight Deployment-Related Lung Disease
John Sepulveda arrived in Afghanistan in 2011 in peak form and proud to serve in the Air Force. As a C-130 Avionics Craftsman, Sepulveda protected planes carrying troops, supplies, water and fuel near Bagram Air Base.
His role was crucial, and he didn't want to let down his fellow airmen, or his country. So, when he got sick less than a month into his deployment, he decided to tough it out. "That was the worst thing I could have done," said Sepulveda.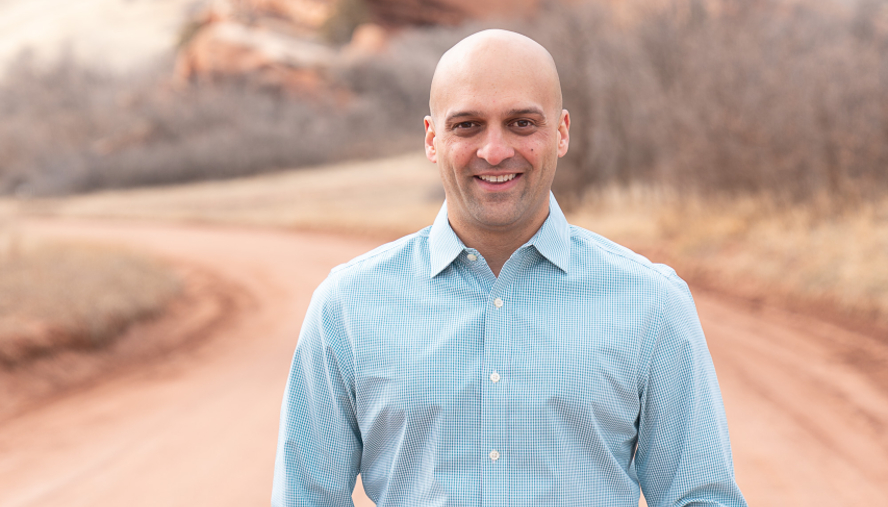 His job required him to work yards away from a burn pit — an open fire the military used to dispose of chemicals, waste, munitions and rubber, among other things. "It is quite different than a campfire or wildfire," explained Sepulveda. "You could almost taste the burning waste as it combined with the ultrafine desert sand. As I looked at everything covered in this mixture, I wondered what my lungs must look like."
This exposure caused Sepulveda to cough up blood and experience recurring flu-like symptoms while deployed. "Every few weeks, I became bedridden for a couple days. I lost 18 pounds in five months from nausea and vomiting, and the persistent cough made my voice change. But doctors had no answers for me or others with similar symptoms."

The Search for Understanding
Sepulveda had difficulty finding answers, even as symptoms persisted after returning home to Colorado — until a pulmonologist referred him to National Jewish Health and the Center of Excellence on Deployment-Related Lung Disease. "I arrived at my appointment expecting the same questions posed to me by every other doctor," he said. "But the team asked questions I hadn't heard before; it was clear they understood what I was going through. I was relieved that I was finally where I needed to be."
Richard Meehan, MD, rheumatologist and co-director of the Center, said, "Surgery on Sepulveda's lung showed that air was getting trapped and wasn't easily supplying his body with what it needed." "It was only a decade ago that research in this area was in its infancy," said Sepulveda. "At that time, invasive surgery was required to understand what was going on inside the lungs of many veterans. I am proud to say that surgeries like mine laid the groundwork for tests that, today, can detect changes in the lungs without the need for surgery."
Since then, Sepulveda has found relief through treatments such as corticosteroids. He also participates in clinical trials, which he sees as part of a larger mission to improve treatments and the prevention of deployment-related lung disease for veterans across the country.

A Squadron of Allies
It takes a team to find these much-needed answers — physicians, veterans and donors. "The generosity of people funds the research and care that saved my life and those of many others," said Sepulveda. "I am grateful to all who helped advance deployment-related lung health in the last 10 years. Thanks to them, many more veterans can find the healing they need."

Your gift today will support children and adults with lung, heart, immune and related conditions.
Make a Donation Today