Finding Answers for Josiah
Full spectrum of care unravels complex case
Josiah and Emily are a brother-sister duo who can conquer anything together, according to their grandmother Linda. She described Josiah, 12, as funny, generous and good at video games. She said Emily, 10, is studious, organized and creative. Both children have asthma, but there was something different about Josiah's condition.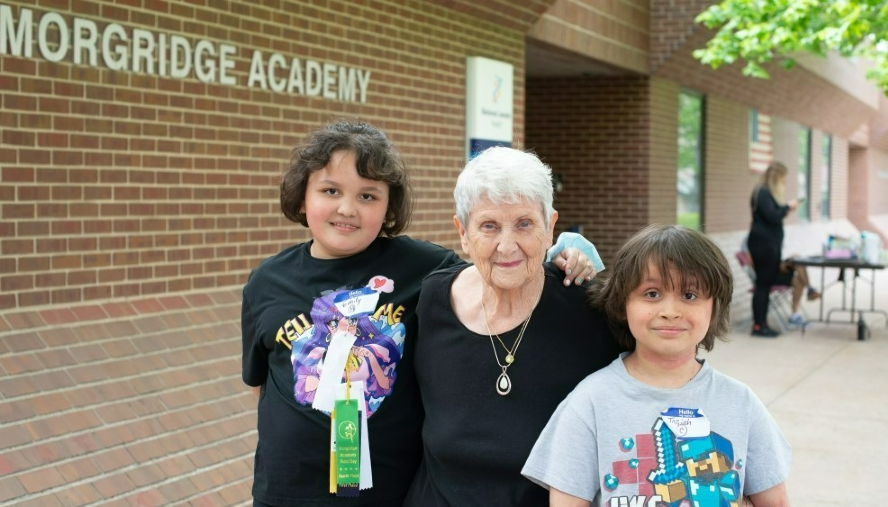 For more than four years, undiagnosed ailments made it difficult to get Josiah's health under control. He sometimes visited an emergency department weekly. At age 4, he was sent home on oxygen and referred to National Jewish Health.

Both Josiah and Emily became patients of Ronina Covar, MD, who is the associate co-director of The Cohen Family Asthma Institute at National Jewish Health.

"Josiah struggled with the most difficult allergic and immunologic diseases: severe eczema, severe asthma, environmental allergies and recurrent anaphylaxis from multiple food allergies," said Dr. Covar. "It has taken a truly multidisciplinary approach — coordinating expertise, new therapeutics, caring staff and a special school — to get his health to where it is today."

After getting his asthma under control, he was enrolled in a multiyear food allergy research study. Josiah has recently been able to eat small amounts of milk, egg and peanuts — foods he has avoided all his life. Linda said he prefers his peanuts in the form of Reese's Pieces® candy. The family still can't eat at a restaurant without fear of allergens, but Linda has faith that Josiah's medical team will get them to that point.

Attending School with Chronic Illnesses
Linda knew a traditional school setting would be difficult with Josiah's constellation of conditions. She enrolled both him and Emily in the National Jewish Health Morgridge Academy, our free K-8 school for chronically ill children. At the Morgridge Academy, all students receive individualized care from nurses and therapists. This attention to care helps students like Josiah and Emily manage their conditions, and stay in class.

Josiah and Emily are now unaffected by their asthma during PE class. This is because they, and nearly every student at Morgridge Academy, see the nurses before and after physical activity to check on their breathing and receive treatment, if needed.

In fact, the spectrum of care provided to Josiah at National Jewish Health and Morgridge Academy has turned Josiah's health around. In the past three years, he has not set foot in an emergency department. Instead, he focuses on being a kid and doing his best at school.

Affording Complex Care
Linda is in her 80s and now raising Josiah and Emily. She uses a walker but has been told to slow down while racing the kids down hallways.

"My friends in their 70s can't believe what I do," laughed Linda. "The hardest part is knowing my retirement income does not cover the intense therapies Josiah needs."

Unfortunately, many parents like Linda, or adults with health conditions of their own, question whether they can afford care. Thanks to the generosity of donors, National Jewish Health can provide full-spectrum care to Josiah and all patients, regardless of their ability to pay. With the help of individuals, corporations and foundations, we provided nearly $44 million in charity and subsidized care in the 2022 fiscal year.

"For those of us whose budgets come down to the wire each month, donations to the hospital cover the care our children desperately need but we cannot afford," said Linda. "For that, I say, thank you from the bottom of my heart."
Your gift today will support children and adults with lung, heart, immune and related conditions.
Make a Donation Today