Vera Pillitteri, DNP, FNP-BC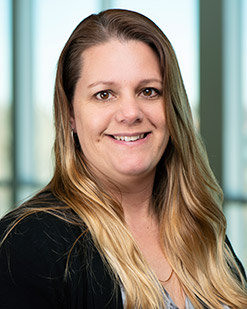 Vera Pillitteri, DNP, is a nurse practitioner at National Jewish Health. Ms. Pillitteri is in the Division of Cardiology.
---
---
Patient Ratings
4.9 out of 5
---
Special Interests
---
Very early in my nursing career, I became interested in the vast and ever-changing field of cardiology. I was intrigued by the complexity of arrhythmias and cardiovascular disease and was determined to make a difference in the lives of those it directly and indirectly affects. As my career in nursing progressed to an advanced practice provider role, I wanted to focus on prevention and improving quality of life for those impacted by a variety of cardiovascular conditions. As part of my doctoral research, I stepped out of my cardiology comfort zone to focus on improving screening processes for diabetes in an effort to minimize the cardiovascular complications related to the disease. Although my research did not invoke any new innovations in diabetes research or screening processes, it did heighten my awareness into the challenges associated with both cardiovascular disease and diabetes, and their relationship to each other. While my focus is no longer primarily on diabetes, I enjoy sharing the key points of my research with patients and providers alike.
Education
---
Education
2014 - 2017

University of Northern Colorado, Doctor of Nursing Practice

2005 - 2007

University of Colorado, Nursing Science
---
Board Certification
---
2018: ANCC
Professional Memberships
---
American Nurses Association