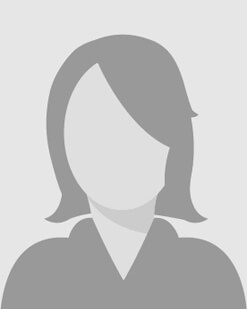 Chinika Reynolds, PA-C, is a physician assistant at National Jewish Health. Ms. Reynolds is in the Division of Pulmonary, Critical Care and Sleep Medicine.
---
---
Patient Ratings
4.7 out of 5
Programs and Services
---
Specialties & Conditions
---
---
Special Interests
---
Chinika Reynolds is a Physian Assistant, she treats adult patients with sleep disorders.
Education
---
Education
2008 - 2010

Duke Medical School (Durham/NC), Masters of Health/Physician Assistant studies

1998 - 2002

University of Nevada Las Vegas, Bachelor of Sciences in Kinesiological studies
---
Awards & Recognition
---
2008-2010: Duke University Scholars progam
2008-2010: Vice President, Eugene A. Stead PA student Society, Duke University
Board Certification
---
2010: National Commision on Certification of Physician Assistants
Professional Memberships
---
American Academy of PAs
Ask a Question through Patient Portal
Sign to your My National Jewish Health patient portal account to communicate with your care team, manage appointments. and more.
Contact Information
Patient Ratings

The Patient metric-rating score is an average of all responses to care provider related questions on our independent metric-rating system, the Press Ganey Patient Satisfaction Survey. This survey is about the patient care experience and does not address crucial characteristics like medical decision-making, prescribing the best therapy, and patient outcomes.
Responses are measured on a scale of 1 to 5, with 5 being the best score. Learn more about our patient satisfaction survey.
Provider showed concern
4.7
out of

5
Friendliness
4.7
out of

5
Spoke using clear language
4.8
out of

5
Provider explained things clearly
4.7
out of

5
Amount of time spent with you
4.7
out of

5
Provider included you in decisions
4.7
out of

5
Confidence in your doctor
4.7
out of

5
Likelihood of recommending this provider
4.7
out of

5
Patient Comments
Comments are collected in our Press Ganey Patient Satisfaction Surveys. Patients are de-identified to protect confidentiality and patient privacy. Learn more about our patient satisfaction survey.
National Jewish Health Patient – May, 2023

Only issues have been w better night

National Jewish Health Patient – May, 2023

There is no discussion about my ailment, the process or is there inclusion in medical decisions.I don't understand anything about sleep apnea or what criteria decisions are made by Ms. Reynolds.I don't know if it's because there's a lack of time, capability of communication, or something else. I have been so left out of this process that I don't even know what questions to ask.I do acknowledge that I need to use the machine and am satisfied that sleep has improved...I don't understand why Ms. Reynolds is distressed at whatever she is looking at. She doesn't explain what information she's looking at or why more drastic action may be necessary.I haven't been in this type of dictatorial situation with a health provider in a very long time. All of my other providers are much more inclusive.

National Jewish Health Patient – May, 2023

Chineka is patient, kind, thorough, and reaches out to ensure that I as a patient can be as involved as possible in my own treatment.

National Jewish Health Patient – April, 2023

When provider arrived in the room after a 15min wait she advised me that the visit would be short,because of her time..I didn't except anything more than results of my tests..however was greatful for her time.

National Jewish Health Patient – April, 2023

Great experience!!

National Jewish Health Patient – April, 2023

Chinika was very warm and welcoming, listened to my concerns and took those into consideration when discussing treatment options/ plans for timing of next visit. She has been an amazing provider at every visit I've had with her and she's a great asset to the clinic.

National Jewish Health Patient – March, 2023

Shamika is a very pleasant person to visit with. She's always kind and respectful

National Jewish Health Patient – March, 2023

Excellent communication and advice of medical information.

National Jewish Health Patient – March, 2023

*Chinika is thorough and extremely competent. A pleasure to work with. Very knowledgeable.

National Jewish Health Patient – February, 2023

This provider has gained an enormous amount of confidence since she became my therapist.

National Jewish Health Patient – February, 2023

Chinika Reynolds went the extra mile on helping me with a correct connector piece for a new mask.

National Jewish Health Patient – February, 2023

Chinika is always very professional, easy to speak with and portrays a genuine sense of caring in her visits. She is also very thoughtful in her approach and has excellent clinical skills. As a Physician, I appreciate what a wonderful Clinician she is.

National Jewish Health Patient – February, 2023

Several items in my chart clinical notes were not discussed but were on my record like sleepy driving a car, my weight etc.

National Jewish Health Patient – January, 2023

GOOD

National Jewish Health Patient – January, 2023

The provider has always been comfortable to discuss current and any future treatments. Gives me excellent feedback on how my treatment/therapy is progressing. I am always en outages to keep up the good work.

National Jewish Health Patient – January, 2023

Chinika was fantastic. Thorough, spent the time necessary to talk with me, answered all my questions. Unfortunately, she's at the mercy of a system around her that is pretty cumbersome and silly which detracted (and continues to detract) from the overall experience. But I do hope I can continue care with her.

National Jewish Health Patient – December, 2022

Please see my previous comment; it applies to my experience with Chanika.

National Jewish Health Patient – December, 2022

My CPAP mask concerns were immediately addressed and I walked out with a new one to try

National Jewish Health Patient – November, 2022

Chinika was friendly, knowledgeable and professional.

National Jewish Health Patient – November, 2022

I couldn't ask for a better provider it's always good to know when I do come in for my visit I'm confident that I'm receiving the best care and advice to help me live a better life. Thank you so much.

National Jewish Health Patient – November, 2022

I think she was great in every way!

National Jewish Health Patient – November, 2022

Chinka was very professional and knowledgeable-at the same time friendly and made us feel at ease

National Jewish Health Patient – October, 2022

Fabulous - caring & knowledgeable.

National Jewish Health Patient – October, 2022

Ms. Reynolds was excellent. She was thorough and informative.

National Jewish Health Patient – October, 2022

She's great!

National Jewish Health Patient – September, 2022

Excellent rapport

National Jewish Health Patient – September, 2022

She is the best!

National Jewish Health Patient – September, 2022

This was the second time I've seen Ms .Reynolds in person and I think I've had two telehealth appointments with her. I was concerned because I loved my previous PA, but she left and I was assigned to Ms. Reynolds. I have been very pleased with the care I've received from Ms. Reynolds. She is very professional and compassionate.

National Jewish Health Patient – September, 2022

Sorry I don't remember her title but she is very professional and very sweet. Always feel comfortable with my visits. Thank you for being so kind

National Jewish Health Patient – August, 2022

Ms Reynolds gave me great advice regarding a change of mask. The new mask has made a difference.

National Jewish Health Patient – July, 2022

Dr. Reynolds and I had a great conversation and she spent a large amount of time with me. I appreciate that she wasn't just rushing me through the system!

National Jewish Health Patient – May, 2022

*Chinika Reynolds is an awesome provider! She is great at explaining procedures and is caring and extremely professional!

National Jewish Health Patient – May, 2022

Great interaction. I wish it could have occurred as a virtual visit. Would have saved me lots of time and all information exchanged could have been done. I'm not convinced that checking my vial signs added any value for this specific type of visit

National Jewish Health Patient – May, 2022

I liked the provider, she was thorough, listened to me, and provided relevant information in a clear manner. I would recommend her for someone who already has had a sleep study and seen a specialist.

National Jewish Health Patient – April, 2022

Always very friendly and helpful.

National Jewish Health Patient – April, 2022

My care provider has been outstanding both in Zoom and in person meetings

National Jewish Health Patient – March, 2022

For the first time with her, she was great. Friendly, courteous, knowledgeable.

National Jewish Health Patient – March, 2022

All of your Drs. Need more time with patient, communicate more indepth information and know what resources do provide information they do not have. Their is a gap of knowledge (pragmatic) between the cup and the lip.

National Jewish Health Patient – March, 2022

*Dr. Reynolds was outstanding - knowledgeable; confident; great manner. I would and will recommend her -

National Jewish Health Patient – March, 2022

Very pleased.

National Jewish Health Patient – February, 2022

This was only my second time seeing Ms. Reynolds (the first time was in person, six months ago). I was very pleased with my previous provider, so I was a little worried that I might not feel the same connection and care with a new provider. I was very impressed with Ms. Reynolds during our first visit and I felt the same during this second, though virtual, visit. She was very helpful and kind. Some medical professionals seem in a rush, but she was the opposite. In fact, I thought our visit was nearing an end, when she asked me a couple of questions about things that I hadn't thought to mention. I appreciate her thoroughness and care! I'm very pleased that she's my new sleep-care provider.

National Jewish Health Patient – February, 2022

Very professional and attentive

National Jewish Health Patient – February, 2022

Outstanding experience.

National Jewish Health Patient – February, 2022

I HAVE BEEN A PATIENT OF DR ROSE FOR ALMOST 20 YEARS....AND LITERALLY FLY ACROSS THE WORLD TO SEE HER...I NOW LIVE IN ISRAEL...AND I WILL CONTINUE TO DO JUST THAT. THERE IS NO WHERE ELSE I WOULD BE TREATED

National Jewish Health Patient – February, 2022

Good

National Jewish Health Patient – January, 2022

I'm great full for having this experience n I'm sure she will heal me from my illment. Thanks

National Jewish Health Patient – January, 2022

She was a very good PA and great personality!

National Jewish Health Patient – January, 2022

Heaven must be missing an angel. Chenika Reynolds's was smart, competent and lovely !

National Jewish Health Patient – January, 2022

She is an excellent provider! One of the best experiences I've had with a provider, and I've seen a lot of them over the years. She was concise and to the point, but also very kind, answered ALL my questions, and was extremely knowledgeable. I'm so grateful for her help! I would highly recommend her.

National Jewish Health Patient – November, 2021

Very concerned