Outstanding Nurse of the Year: Clinical Practice Nurse
Awardee: Laura Van Brocklin BSN, CVN-BC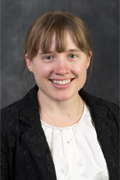 Laura currently works as a Registered Nurse in the Cardiology Clinic at National Jewish Health. She is a certified cardiovascular nurse. Laura is seen as a resource by her colleagues. Colleagues who nominated her stated, "When assisting another staff member with questions Laura explains her thought process in troubleshooting so that the person may thoroughly understand the answer." "Laura notifies staff of learning opportunities. Laura has ideas regarding bringing updated guidelines to the clinics."In addition colleagues stated, "We once had an elderly woman that had to get a heart cath done and Laura received a call from the daughter saying she was petrified to go through with it. The patient was in the Smith waiting room and before she left Laura took her on a tour of the cath lab, introduced her to the cath lab staff, and answered all her questions and concerns. The patient was able to complete the heart cath, but I do not think it could have been done without Laura's compassion and dedication."
Laura presented at the Nursing Holiday Program, Women and Cardiac Health, which was well received.
Laura is the Vice President of the Rocky Mountain Chapter of the Preventive Cardiovascular Nurses Association (PCNA). She developed a Journal Club for PCNA which is held at National Jewish Health twice a year. Laura is working towards a Family Nurse Practitioner and Doctorate in Nursing Practice. In addition to all this, she volunteers at Walk with a Doc and was a previous Reading Buddy at the Morgridge Academy.
Other nominees for Clinical Practice Nurse:
Danielle Beasley- Allergy Clinic
Kelly Buller- Pediatrics
Clinic Pam Cowen-Resource Nurse
Sarah Ellington-CF Clinic
Mikaila Gawryn-Pediatrics
Jesse Gross-Chemo Infusion
Katie Harris-ENT Clinic
Leslie Hoff-Nursing Pool
Heather Howison-Pulm. Clinic
Virginia Jones-ADU

Dthia Kalkwarf-Diabetes Clinic
Robin Lingg LaGrone-Pulm Clinic
Deb O'Dell Ross-ADU
Stacy Olson-Chemo Infusion
Rebecca Regidor-Rheum Clinic
Barbara Strain-Allergy Clinic
Sherly Thomas-ILD Clinic
Laura VanBrocklin-Cardiology
Angie VanIwaarden-Garcia Peds
Joy Wahl-Thoracic Surgery
Outstanding Nurse of the Year: Administrator, Educator, Researcher or Non-Traditional Practice Nurse
Awardee: Ann Mullen, CNS, RN, AE-C, CDE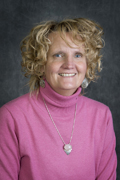 Ann is Clinical and Patient Education Coordinator at National Jewish Health. In this role, she manages the patient education program. She creates and updates the Understanding series, Med Facts, and Test Facts Information Sheets. She develops, coordinates and teaches the group classes, including diabetes, asthma, atopic dermatitis, food allergies, medications, self-management, smoking cessation and other lung disease topics. She works with the web team to update all patient education materials on the NJH website.
In addition Ann is a Clinical Nurse Specialist working in the Lung Cancer Screening, Smoking Cessation and Diabetes Programs. Ann is aware of the bigger picture at NJH and is aware of systems, latest changes, and educates regarding these items.
Ann co-coordinates the yearly Allied Health Conference held at National Jewish Health. Ann is a member of the NJH IRB. Ann is one of several authors for the "National Standards for Asthma Self-Management Education (SASAME)" , Annals of Allergy, Asthma & Immunology, 114 (2015) 178-186.
Other nominees for Administrator, Educator, Researcher or Non-Traditional Practice Nurse:
Caroline Bronchick-Research
Elizabeth Esterl-Pediatrics
Ann Hefel-Allergy Clinic
Janice Herrell-Adult Clinic

Kim McPeak-Research
Ann Mullen-Clinical Education
Tracy Tilley-Western Oncology
Outstanding Patient Care Associate of the Year
Awardee: Yorbalinda Caylor, Highlands Ranch MAII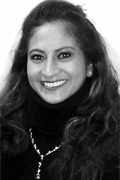 Linda currently works as an MAII at the Highlands Ranch Clinic. Linda's tenure at the Highlands Ranch clinic has allowed her to personally grow and understand the functions in ensuring the multispecialty clinic runs smoothly. Linda collaborates with the team to ensure each patient is taken care of efficiently and in a caring way. She often times suggests alternative ways to improve workflow. Linda has been extremely flexible, especially this past year. Linda took on each piece of the MA functions, trained multiple employees, learned and covered the front desk, worked special reports, and flexed her schedule to help at National Jewish Health main campus.
Linda has the ability to make patients feel comfortable and physicians feel welcome while they practice here as demonstrated through her positive choice of words and actions. Linda always welcomes patients to the clinic and answers any questions they have. Linda always offers to assist our physicians, ensuring they are supported while they are here. Linda is always dressed professionally, wears her ID badge, and speaks highly of National Jewish Health and the services National Jewish Health provides. Linda is a true professional.
Other nominees for Patient Care Associate:
Carol Bair-ILD
Naomi Birdsong-Rheum
Maria Carrillo-Cardiology
Yorbalinda Caylor-Highlands Ranch
Tamra Combs-Rheum
Ginger Garcia-South Denver
Jody Griffith-GI Clinic
Leah Herndon-Occ Med
Jasmine Humala- Cardiology
John Mark Huston-Nursing Pool

Jeanann Jones-DME
Valerie Keever-PPS
Elizabeth Langhoff-Adult
Amity Paul-Allergy Clinic
Brian Letzler-Adult Clinic
Ashley Mares-ADU
Venesa Martinez-
Terri Sweetwine-Allergy
Ilene Warneke-ADU
Colorado Nightingale Award Nominees:
Laura VanBrocklin, Clinical Practice Nurse
Ann Mullen, Administrator, Educator, Researcher or Non-Traditional Practice Nurse