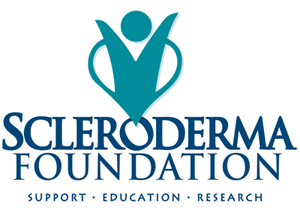 Scleroderma is a rare, autoimmune disease which causes the thickening and hardening of the skin and connective tissue. Systemic (system-wide) scleroderma also can damage blood vessels, muscles, joints and internal organs like the esophagus, lungs, heart, gastrointestinal tract and kidneys.
Though there is not yet a cure for scleroderma, there are treatments to help with symptom management.
The Scleroderma Program at National Jewish Health in Denver, Colorado, is a designated Scleroderma Foundation Research Treatment Center. Our multidisciplinary team includes specialists in rheumatology, interstitial lung disease, pulmonary hypertension, cardiology, gastroenterology and nephrology, ensuring our patients receive comprehensive care.
Scleroderma Care at National Jewish Health
Advanced diagnostic and treatment options for scleroderma
Individualized care plans
Access to the latest scleroderma clinical trials
Nutritional counseling
Specialized pulmonary and physical rehabilitation programs
Patient education and support groups
For information regarding referrals, please contact RheumLine@NJHealth.org.
Conditions Treated
Limited cutaneous systemic sclerosis
Diffuse cutaneous systemic sclerosis
Gastroentestinal dysmotility
Related Programs
Sjogren's syndrome clinic
Doctors
Arash Babaei, MD

Marjorie Patricia George, MD

Liudmila Kastsianok, MD, RhMSUS

Rebecca C. Keith, MD

Darlene Kim, MD, FACC

Mehrnaz Maleki Fischbach, MD
---
Reasons to Choose National Jewish Health
The leading respiratory hospital in the nation and the only one devoted fully to the treatment of respiratory and related illnesses
Ranked #1 or #2 in Pulmonology by U.S. News & World Report for 26 consecutive years
Ranked in the top 5% of hospitals in the nation by HCAHPS
Physicians consistently recognized among the best in the nation by multiple services, including Best Doctors in America and Castle Connolly
Among the top 6% of organizations funded for research by the NIH, providing patients access to hundreds of active clinical trials
124-year history of focus on care, research and education serving patients from around the world with lung, heart, immune and related disorders
Make an Appointment