Gastrointestinal Eosinophilic Diseases Program (Pediatric)

The Gastrointestinal Eosinophilic Diseases Program (GEDP) is a joint program with Rocky Mountain Pediatric Gastroenterology that provides state-of-the-art, multidisciplinary care to patients affected by eosinophilic gastrointestinal diseases (EGIDs), including eosinophilic esophagitis (EE). These diseases can be challenging for both kids and parents alike. Our staff and physicians are committed to the highest quality of care.
Evaluation and Treatment
A multidisciplinary evaluation is coordinated by a physician assistant and nurse and may also involve board-certified pediatric gastroenterologists and allergists, nutritionists, and feeding specialists when appropriate. Specialized social work services also are readily available. Additional testing may need to be performed including endoscopy, allergy testing, and radiographic analysis.
Treatment options are reviewed and discussed in detail with families and appropriate support is provided. Follow up occurs by telephone and during future appointments.
Our Services
The mission of the GEDP is to improve the quality of life for patients and families affected by EGIDs. The program offers a comprehensive evaluation for patients suspected of having EGIDs and for children who have a previously established diagnosis.
Patients referred to the GEDP will receive a thorough review of their:
Medical records
Pathology slides
Endoscopic procedures
Allergy tests
Our Research
Research protocols that seek to determine the cause of EGIDs, offer novel treatment plans, and improve the quality of care are a significant part of the mission of the GEDP. Interested patients are offered the opportunity to participate in any protocol.

About EGIDs
EGIDs are a group of diseases characterized by a wide variety of gastrointestinal symptoms including vomiting, swallowing problems, food impaction, abdominal pain, diarrhea, slow growth, and bleeding. These symptoms occur in combination with increased numbers of eosinophils in the gastrointestinal lining. Eosinophils are a type of white blood cell that has been primarily associated with allergic diseases but also are found in other diseases.
Depending on the part of the GI tract affected, EGIDs can be called a variety of different names, such as:
eosinophilic esophagitis (EE)
eosinophilic gastritis (EG)
eosinophilic gastroenteritis (EGE)
eosinophilic colitis (EC)
Doctors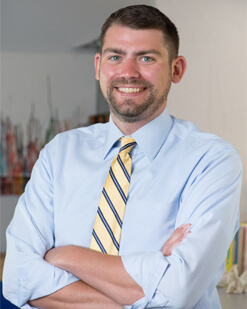 Bruce J. Lanser, MD, MPH
Clinical Trials
---
For more than 100 years, National Jewish Health has been committed to finding new treatments and cures for diseases. Search our clinical trials.
---
Reasons to Choose National Jewish Health
The leading respiratory hospital in the nation and the only one devoted fully to the treatment of respiratory and related illnesses
Ranked #1 or #2 in Pulmonology by U.S. News & World Report for 26 consecutive years
Ranked in the top 5% of hospitals in the nation by HCAHPS
Physicians consistently recognized among the best in the nation by multiple services, including Best Doctors in America and Castle Connolly
Among the top 6% of organizations funded for research by the NIH, providing patients access to hundreds of active clinical trials
124-year history of focus on care, research and education serving patients from around the world with lung, heart, immune and related disorders
Make an Appointment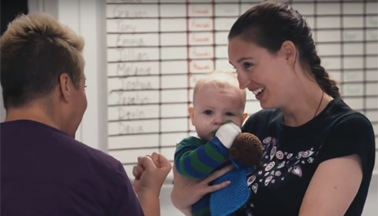 Patients Out of Options Found Answers Here
Read More
All Patient Stories