'Cocktails with Class' Event Will Benefit the Morgridge Academy at National Jewish Health
New Event Debuts May 17 at DaVita World Headquarters Penthouse
---
Denver, CO —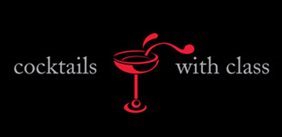 National Jewish Health will bring together local mixologists, craft brewers and some of the area's best restaurants at Cocktails with Class on May 17 in the penthouse of DaVita World Headquarters. The inaugural event will benefit the Morgridge Academy, a free, unique kindergarten through eighth-grade day school for chronically ill children, located on the campus of National Jewish Health.

Cocktails with Class guests will have panoramic views of the Denver skyline from DaVita's outdoor terrace, 14 stories above the 16th Street Mall. The event will feature a dozen bar stations with craft beer and signature cocktails sponsored by Arta Tequila, Atticus, Avery Brewing, Dulce Vida Tequila, Hall Brewing, Highland Tap & Burger, KJ Woods, Leopold Brothers, Low Down Brewery, Old Major, Remy Cointreau, Spot Bar, Vesta Dipping Grill and 5280 Magazine. Shanahan's Steak House and its distributors will provide wine. Dueling pianists from Howl at the Moon will provide entertainment.

"We think of Cocktails with Class as a party for a purpose. Like any good party, it will have something for every taste," said Morgridge Academy Committee Chair Brian Parks, who worked with other event leadership members to create the idea for this event. Those Stirring Committee members include Marc Cohen, Hadley Cox, Andrew Duke, Zach Frisch, Barb Gallagher, Jay Johnson, Jessica Milstein, Dana Pluss Parks, Kyle Ramstetter, Ashleigh Rothhammer, Ellen Stewart, Tayor Surroz, Brad Trujillo and Quinn Washington.

Tickets to Cocktails with Class are $100 per person, with sponsorships from $275 to $15,000 also available. Contact Kristin Langona at langonak@njhealth.org or 303.728.6527 for more information.

Morgridge Academy at National Jewish Health is a free day school for 90 chronically ill students in kindergarten through eighth grades. The only school of its kind in the nation, Morgridge Academy's mission is to provide a safe, friendly and healthy school environment where students succeed academically, medically and socially. Many students are minorities, and most families are at or below poverty level. Typically, they have fallen behind their peers in school because of illnesses including severe asthma and/or allergies, sickle cell anemia, diabetes, HIV/AIDS and other respiratory and related disorders. Morgridge Academy students receive care and learn to manage their illnesses from three nurses and National Jewish Health pediatricians. They eat nutritious meals, exercise daily and practice positive social interaction. The students learn in small classes from teachers with advanced degrees using the latest educational technology tools; they demonstrate their knowledge by showing steady improvements on the CSAP test and outpacing their peers in similar schools. Upon graduation, Morgridge Academy students have the skills to lead healthy, productive, meaningful and active lives.

National Jewish Health is the leading respiratory hospital in the nation. Founded 124 years ago as a nonprofit hospital, National Jewish Health today is the only facility in the world dedicated exclusively to groundbreaking medical research and treatment of children and adults with respiratory, cardiac, immune and related disorders. Patients and families come to National Jewish Health from around the world to receive cutting-edge, comprehensive, coordinated care. To learn more, visit the media resources page.
Media Resources
---
We have many faculty members, from bench scientists to clinicians, who can speak on almost any aspect of respiratory, immune, cardiac and gastrointestinal disease as well as lung cancer and basic immunology.
Media Contacts
---
Our team is available to arrange interviews, discuss events and story ideas.