What You Need to Know About COVID Tests Now
Reviewed by: Carrie A. Horn, MD, chief medical officer and chief of the Division of Hospital & Internal Medicine at National Jewish Health; and Rheeti Khare, PhD, director of the Infectious Disease Laboratory at National Jewish Health
February 25, 2022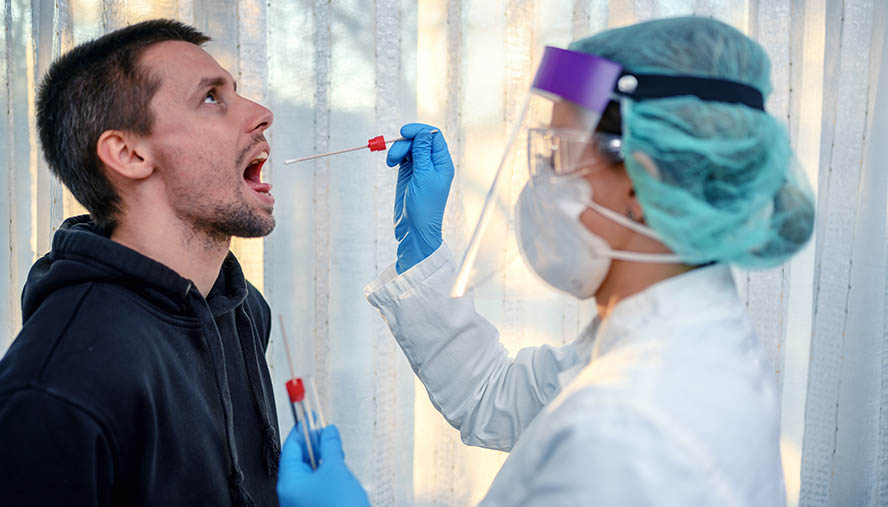 Antigen? PCR? IgM? IgG? All these COVID testing terms might be confusing, but learning the terminology is essential for determining which COVID test is right for you and your family, especially as the virus continues to fluctuate. As our understanding of the virus grows, caregivers are better equipped than ever to combat the disease. Our experts at National Jewish Health offer these tips to help you better understand the variety of testing options available.
When Should I Get Tested?
The need for testing was much greater early in the pandemic, when vaccines weren't available. Back then, experts recommended COVID testing if you were exposed to someone who was positive or if you'd been in a high-risk situation, such as a crowded space. Social distancing and constant testing were important for slowing the spread. And, because of this, you may be wondering if it's okay to venture back into everyday life without getting tested at every turn. Can you go to your kid's graduation? What about that baseball game? That forever-postponed party with friends and family?
In most cases, the answer, quite simply, is yes. "I don't know that there's a lot of value in testing asymptomatic people at this point," said Carrie Horn, MD, chief medical officer at National Jewish Health. "But there are times when it is still important."
Dr. Horn explains that if you have symptoms, testing is still crucial, along with social distancing, and even if you're asymptomatic, there are certain scenarios that warrant getting a test.
"If you have someone in your home who is extremely high-risk, and you want to be more careful around this person, then testing is reasonable," said Dr. Horn. "In addition, if you are about to travel or are headed to a large indoor gathering, testing beforehand can provide reassurance."
If you believe that you or a loved one might be in one of these high-risk circumstances, you can find information on getting the right COVID test for you below.