The Best Place to Be for Long-COVID Treatment
When Janelle and her family tested positive for COVID-19 in November 2020, she never expected that she and her son, Graden, would suffer from a wide array of long-haul complications. About a month after their positive tests, Janelle was perplexed by the pervasive cough and trouble breathing Graden had, along with the brain fog, heart palpitations and gastrointestinal (GI) distress she was experiencing. It broke her heart that Graden couldn't run and play like a normal kid because of his constant coughing.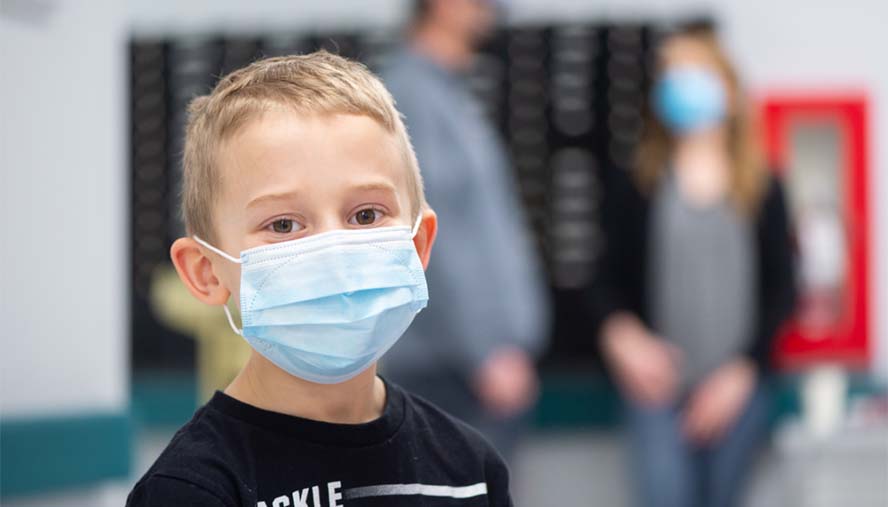 In just two days of testing at the Center for Post-COVID Care and Recovery at National Jewish Health, Graden and his family had answers and, most importantly, treatment options. Now, with proper medication to treat asthma brought on by his bout of COVID, Graden is playing sports and acting like a healthy kid again. "We were in a very dark place as a family when all of us were suffering from COVID," Janelle says. "We are so thankful for National Jewish Health and the Center for Post-COVID Care and Recovery. The protocol and treatment prescribed helped Graden so much."
While Janelle was thrilled to see Graden improve, she was still struggling with her own long-COVID symptoms. She knew it was her turn to schedule an appointment at National Jewish Health. Immediately upon entering the Center, Janelle began a full course of testing. She saw an "awesome" cardiologist who reassured her that her heart was functioning well. Janelle also quickly learned that her gallbladder had been stressed while she had COVID-19 and was the cause of her GI issues. "The process was phenomenal. Everything was so efficient from the online patient portal, to scheduling appointments, to testing, to getting results," Janelle says. "My doctor was scheduling my gallbladder surgery before the test results even got to my patient account. Having all the experts in one building made this journey so much easier."
As the COVID-19 pandemic evolves, National Jewish Health is poised to help the suspected 1 in 3 COVID-19 sufferers who will experience long-COVID symptoms. The Center for Post-COVID Care and Recovery provides each patient who walks through the doors with the precision medicine for which National Jewish Health is known. Our dedicated care teams work efficiently and collaboratively to find the right diagnosis and begin treatment.
"During a really dark and scary time, National Jewish Health was a place of comfort," Janelle says. "I was diagnosed quickly, taken care of quickly, and knew I was in the hands of experts. I trusted everyone who cared for me."
Over a year later, Janelle and Graden are healthy and happy to feel like their pre-COVID selves. "I feel like a million bucks," Janelle says after recovering from her gallbladder surgery. "I am truly thankful to everyone who helped us at National Jewish Health. It was without a doubt the best place to be for long-COVID treatment."
Your gift today will support children and adults with lung, heart, immune and related conditions.
Make a Donation Today