Welcome to Morgridge Academy. We are glad you are here.
Morgridge Academy is the only school of its kind on a hospital campus in the U.S. It is a free, Colorado Department of Education approved facility school for children in kindergarten through eighth grade who have been diagnosed with chronic disease.

The mission at Morgridge Academy is to provide an environment that nurtures the individual medical, educational, emotional and physical needs of children diagnosed with chronic illness, with rigorous, innovative and authentic experiences. Morgridge Academy is committed to whole-child development.
Most students who attend our school have severe health conditions, which can include asthma and allergies, diabetes, sickle cell anemia, HIV/AIDS, atopic dermatitis (eczema), juvenile rheumatoid arthritis, interstitial lung disease, cystic fibrosis and muscular disorders. Our dedicated team includes teachers, nurses, a child advocate, school counselor, PE teacher and Fine Arts teacher.

Students at Morgridge Academy receive a quality, well-rounded education while learning to manage their illnesses.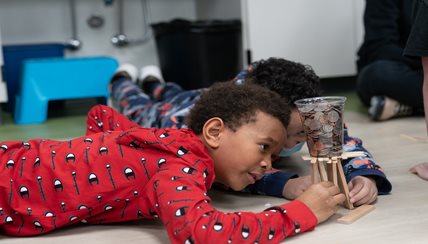 School Life
At Morgridge Academy, we focus not only on the academic progress of our students, but also on their medical health, social and physical growth as well as their emotional well-being.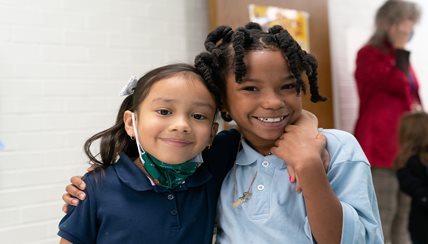 Admissions
Why is Morgridge Academy the best school for your child? We are committed to building a community that offers the highest level of care and individual instruction for students.
303.398.1102 (Main Office)

Meet our Morgridge Academy Staff.