Letter from Our Principal at Morgridge Academy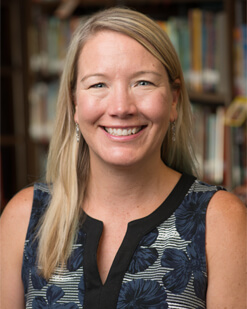 Welcome to Morgridge Academy at National Jewish Health.
Morgridge Academy represents a level of comfort, safety and security for the medically at-risk child. This is difficult to find in the average school. Parents recognize this level of excellence at Morgridge Academy and want their children in this type of school environment.
Morgridge Academy is much more than just a "school." Morgridge Academy represents an educational concept, which allows each student to grow, develop and learn at their maximum ability in a warm, friendly and caring environment. Students come from all over the Denver metro area to attend our school for the whole-child educational experience. Each child's medical health is a top priority, but we also focus on their social and physical growth as well as academic excellence. It is no surprise that a child's confidence level blossoms in the Morgridge Academy environment.

In 2015, we changed our main teaching method to Problem Based Learning (PBL), to help students learn better. A project motivates students to gain knowledge and they remember it longer. Projects give students the chance to apply the skills they learn in school to personally relevant and real-world situations. Children also learn skills in PBL such as how to think critically, solve problems, work in teams and make presentations. These skills will help students succeed in the future, both in school and in today's work world.
Morgridge Academy is a Positive Behavior Interventions and Supports (PBIS) school where students have the opportunity to learn and practice good social behaviors. Children learn that socially acceptable behavior allows them and their classmates to focus on education, rather than being concerned about socially inappropriate behavior and the consequences that follow.
Our school utilizes interactive white board technology, which allows each child to experience academic opportunities in the classroom. We provide 1:1 electronic devices for students so they have the opportunity to use iPads, laptops and Chromebooks®. We combine opportunity with good instruction, so every child receives individual attention.
Please feel welcome to contact the school if you want more information or, if you would like an on-site tour.
Sincerely,
Jennifer McCullough, MS, ED
Director of Education