History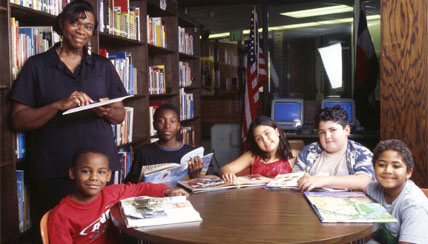 Since opening its doors in 1899, part of the National Jewish Health mission has always included reaching out to school aged children who were missing school due to their illnesses. At that time, tuberculosis (TB) was the main disease treated at the hospital. In 1932, an in-hospital school opened on the National Jewish Health campus for the youngest TB patients. From the school's beginning, students have received individual and structured education to assist them in achieving academic and physical excellence, and to prepare them to become independent, self-reliant and responsible.
In the 1970s, Morgridge Academy (then known as Kunsberg School) was a patient populated school. At that time pediatric patients had long hospitalizations for asthma (some up to two years) and other diseases. It was important that the children continue their education, so a school was created on the hospital grounds. The school was staffed by Denver Public School teachers. In the 1980's, as the needs of the Denver community grew and health care changes took place, the school evolved. It was no longer just an in-patient hospital school. The school moved into a separate building to provide educational services to students from within the community. In the 1990's, Denver Public Schools stopped staffing the school, and Morgridge Academy became a Colorado Department of Education Approved Eligible Facility School.

In May 2013, Kunsberg School was renamed the Morgridge Academy to recognize the long-time support and commitment of John and Carrie Morgridge and the Morgridge Family Foundation. A renaming celebration took place at the school with the students, staff and community members joining the Morgridge's for a ribbon-cutting ceremony. "Our gifts combine two causes we feel passionate about – education and National Jewish Health," said Carrie Morgridge, Vice President of the Foundation. Read more

Morgridge Academy is a unique school that takes a different approach to health and the learning process. We focus not only on the academic progress of our students, but also on their medical health, physical growth as well as their social and emotional well-being. Each staff member has the training and experience to educate our students to make sure they are becoming lifelong learners in all aspects of their environment.