About the Press Ganey Survey
About the Press Ganey Survey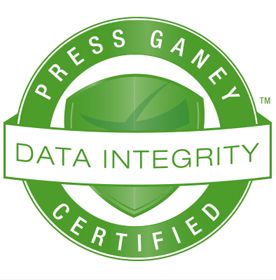 At National Jewish Health, we believe that patients should make informed choices about their health care and physicians. We also believe that transparency is critical. For these reasons, we measure all aspects of patient satisfaction using an independent patient satisfaction company named Press Ganey. For more than 30 years, Press Ganey has been an industry leader in improving the quality, safety and patient care experience across more than 26,000 health care facilities.
Who Receives the Survey?
The survey is sent to National Jewish Health patients within a few days of their appointment. Patients take a 20-question survey and provide comments regarding specific aspects of care. We use this feedback to improve all aspects of the clinical experience. Our goal is to provide each patient with an exceptional care experience.
Do you post all comments?
We post both positive and negative comments from the surveys. However, we do not post comments that risk the privacy of our patients or are libelous, profane or inappropriate.
What Questions Do We Ask?

Sample Survey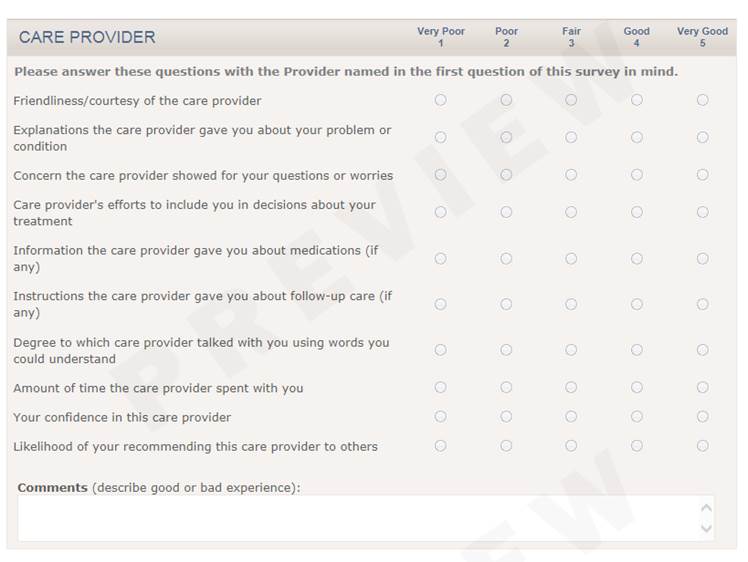 Limitations of Surveys
Patient experience surveys address important elements of the visit between a patient and his/her doctor, but they do have limits. Surveys reflect the customer service attributes of a visit such as: Were people nice; did they answer questions and listen; were they on time. Surveys are not able to address crucial characteristics like medical decision-making, prescribing the best therapy, and patient outcomes. While National Jewish Health is very proud of the quality of the relationships our patients enjoy with their doctors, we are even more proud of the skill and insight our doctors possess. National Jewish Health doctors are experts at properly diagnosing a problem and prescribing the most appropriate treatment. Surveys are helpful tools to guide a patient toward a particular doctor, but they should only be part of the decision process.
Why aren't there patient ratings and comments for every provider?
In order to provide the most accurate and useful information on our providers, we only post satisfaction data when a provider has received a minimum of 30 survey responses. Providers who conduct research, have administrative responsibilities or are trained in select specialties such as radiology and pathology may not meet the minimum qualifications to receive a rating.
Can anyone complete a survey or post a comment about a provider?
No. Only patients seen by a National Jewish Health physician or nurse practitioner receive a survey. This way, the survey results and comments are based entirely from patients who have actually been treated by the provider.
How many patients respond to these surveys?
Each year more than 6,000 National Jewish Health patients provide feedback about their experience through the Press Ganey Patient Satisfaction Survey.
How is patient information protected?
Patient names are not displayed in the online ratings or comments. All personally identifiable information is removed prior to display. In addition, all patient survey responses are stored in a secure environment with access limited to select personnel who are members of the National Jewish Health Service Excellence Committee.
Patients who wish to have a comment removed from the site, please contact PhysicianReviews@NJHealth.org.