University of Rochester Medical Center
(Rochester, NY)
Primary Investigator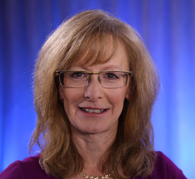 Lisa Beck, MD, is PI of the Effect of Dupilumab (anti-IL4Rα) on the Host-Microbe Interface in Atopic Dermatitis Protocol and the ADRN Biomarker Repository of serum samples. She is the Deans Professor of Dermatology, Medicine and Pathology and Director of Translational Research at the University of Rochester Medical Center. She is a board-certified dermatologist with postdoctoral training in the Division of Allergy and Clinical Immunology at Johns Hopkins University and has had a longstanding interest in allergic skin inflammation.
Dr. Beck has over 25 years of experience treating subjects of all ages who suffer from atopic dermatitis. She has experience in pharmaceutical- and federally-funded clinical trials in allergic and dermatologic diseases. She has also collaborated with industry to explore the immunobiology of several models of cutaneous inflammation.
Dr. Beck is the secretary of the International Eczema Council (IED) and past-Vice President of the Society of Investigative Dermatology (SID) and previously the Associate Editor for the major investigative dermatology journal, the Journal of Investigative Dermatology. She has been an invited speaker for a number of named lectureships talking about the immune mechanisms of AD nationally and internationally. She is a member of the Scientific Advisory Committee for the National Eczema Association for Science and Education (NEA). Her research is currently focused on identifying the barrier and innate immune defects of epidermal cells from atopic dermatitis patients and the role these defects play in the disease.
Institution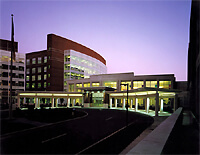 One of the nation's top academic medical centers, the University of Rochester Medical Center forms the centerpiece of the University's health research, teaching, patient care and community outreach missions. With more than $145 million in federal research funding, UR School of Medicine research funding ranks in the top one-quarter of U.S. medical centers, while the School of Nursing ranks 12th highest in funding. The University's healthcare delivery network is anchored by Strong Memorial Hospital—a 739-bed, University-owned teaching hospital—which boasts programs that consistently rank among "America's Best Hospitals," according to U.S. News & World Report.
Our patients benefit from the Medical Center's robust teaching and biomedical research programs. Our mission is to use education, science, and technology to improve health—transforming the patient experience with fresh ideas and approaches steeped in disciplined science, and delivered by health care professionals who innovate, take intelligent risks, and care about the lives they touch.