National Jewish Health

(Denver, CO)
Primary Investigator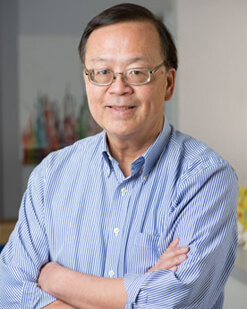 Donald Leung, MD, PhD, is Professor of Pediatrics at University of Colorado Medical School, in Denver, CO. He attended the University of Chicago where he received his PhD in 1975 and a MD in 1977. He did a pediatric internship and residency at The ChildrenAC9;s Hospital Medical Center in Boston and was a Fellow in Allergy-Immunology at Boston Children's Hospital between 1979-1981. He subsequently joined the faculty at Harvard Medical School with appointments as Assistant Professor (1983) and Associate Professor (1987) in Pediatrics.
Since 1989, Dr. Leung has been Head of Pediatric Allergy-Immunology at National Jewish Health. He is current Editor-in-Chief of The Journal of Allergy and Clinical Immunology. Dr. Leung is the author of more than 600 publications and has received over 25 federally funded grants.
In 1983, he received the NIH Young Investigator Research Award for research on allergic responses in atopic dermatitis; between 1995-2005, he was the recipient of a NIH NHLBI MERIT Award for his work in Kawasaki Syndrome, and in 1997, he won the E. Mead Johnson Award for Outstanding Research in Pediatrics; in 2003, he received the WAO Scientific Achievement Award; Scientific American named his 2003 paper on peanut allergy, in NEJM, as one of the top science stories of 2003; in 2004, he was the recipient of The American Skin Association/SID Psoriasis Achievement Award for his work on the role of infection in inflammatory skin diseases; in 2004, he was honored with the Edelstein Family Chair in Pediatric Allergy-Immunology at National Jewish; in 2006, the Institute for Scientific Information (ISI) named him to their list of World's Most Highly Cited Authors in Immunology (top 0.5% of cited articles in past 20 years); in 2007 he was honored with The Society of Investigative Dermatology Julius Stone Lecturership; and in 2008 he received the NJH Award for Outstanding Achievement in Clinical Research. In 2009, he delivered The Arthur Rook Oration at The 79th British Association of Dermatologist Annual Meeting. In 2010, he was appointed Principal Investigator of the NIH/NIAID Atopic Dermatitis Research Network to study mechanisms underlying bacterial and viral infections in atopic dermatitis.
Institution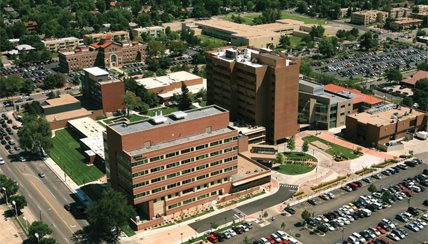 National Jewish Health is known worldwide for treatment of patients with respiratory, immune and related disorders, and for groundbreaking medical research. Founded in 1899 as a nonprofit hospital, National Jewish Health provides the best integrated and innovative care for patients and their families; seeks to understand and find cures for the diseases we research; and educates and trains the next generation of healthcare professionals to be leaders in medicine and science. We pursue this vision by pioneering individualized medicine programs which embrace the paradigm shift from reactive medicine to proactive, personalized healthcare. Since 1998, U.S. News & World Report has ranked National Jewish Health the No. 1 respiratory hospital in the nation. Scholarly publisher Thomson Scientific has ranked National Jewish among the 25 most influential research institutions in the world in its areas of focus.