Knee Surgery Found Hidden Lung Disease
Doctors Teamed Up for Patient's Overall Health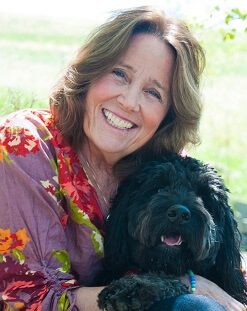 Cyndi Fonda, of Bozeman, Montana, like many Americans, thought she was just out of shape. She enjoyed hiking, but found herself easily out of breath each time she set out. Chalking it up to poor physical fitness, she didn't even notice that she had developed a persistent cough and had become a mouth-breather, even when not exerting herself. In fact, it didn't occur to her that a routine chest X-ray before knee surgery might not come back clear. That is when she received a call from a diagnostic radiologist with Bozeman Health in Montana.
A review of Cyndi's pre-op chest X-ray suggested she could have a non-contagious condition related to tuberculosis called nontuberculous mycobacteria (NTM). There are more than 170 species of NTM that can be found in soil and water. Although the organisms can infect skin and other body parts, they most commonly infect the lungs. These lung infections, which can be fatal, are very difficult to treat.
After the call from the radiologist, Cyndi immediately made an appointment at National Jewish Health, the leading respiratory hospital in the nation. Her sister, who had been diagnosed with NTM a couple of years earlier, was already a patient at the Denver-based hospital.
"I was lucky. If I hadn't had that knee surgery, I might not have ever known about the NTM, and it would have progressed even further," she said.
Finding Answers She Didn't Know She Needed
Cyndi visited Denver for a 10-day intensive diagnostic program at National Jewish Health. She saw Charles L. Daley, MD, pulmonologist and chief of the Division of Mycobacterial and Respiratory Infections. After days of testing, he confirmed the radiologist's suspicions and diagnosed bronchiectasis and Mycobacterium avium complex (MAC), a form of NTM. A couple of other conditions that exacerbated the disease were also uncovered.
"I love that National Jewish Health has a program where you can get all modalities checked out and learn what other diagnoses you might have and how they contribute to your disease," Cyndi said.
One thing the tests showed is that she was suffering from acid reflux at night. She was taught prevention methods such as elevating the head of her bed and not eating too late. Cyndi said those simple changes have really helped ease her coughing.
Dr. Daley also prescribed antibiotics to Cyndi to slow the progression of the bronchiectasis and MAC. The treatment and side effects have not always been easy, but her disease has now been stable for about two years. Twice a year, Cyndi returns to National Jewish Health for a checkup with Dr. Daley.
Teaming Up for Better Health
Between visits to National Jewish Health, Cyndi's local medical team consults with Dr. Daley to provide all the care Cyndi needs on a day-to-day basis.
"They manage my care from up here with Dr. Daley's help," Cyndi said. "They can even do all my tests here in Bozeman and then send my sputum samples to the lab at National Jewish Health. That is really great!"
It had never occurred to Cyndi that she was susceptible to NTM, even though her sister had been diagnosed with it. Because of that, Cyndi has been advocating for a better awareness of the illness.
"There has been a marked increase in pulmonary disease due to NTM over the past 20 years, particularly among certain groups, such as postmenopausal Caucasian women," Dr. Daley said.
According to researchers at National Jewish Health, NTM germs are common, but do not affect most people. Doctors believe that the majority of people who become infected have pre-existing lung disease such as bronchiectasis or chronic obstructive pulmonary disease (COPD).
Cyndi is thankful her NTM was caught as early as it was. She attributes that to the routine chest X-ray and the radiologist's sharp eye. She says she wouldn't be as healthy as she is today if it were not for the collaboration of all of her physicians in Montana and at National Jewish Health.
Your gift today will support children and adults with lung, heart, immune and related conditions.
Make a Donation Today