Cardiac Rehabilitation Programs
Intensive Cardiac Rehab: Scientifically Proven to Reverse Heart Disease
National Jewish Health and Saint Joseph Hospital in Denver, Colorado, are working together to provide comprehensive rehabilitation programs for patients with heart disease.
Our 9-week Intensive Cardiac Rehab program follows the Ornish Lifestyle MedicineTM approach. This program helps participants stop or reverse heart disease and chest pain through lifestyle changes in four areas of their lives:
Nutrition

Exercise

Stress relief

Support
Ornish Lifestyle Medicine is backed by more than 35 years of scientific research to reverse the progression of heart disease.
Traditional Cardiac Rehab
Traditional cardiac rehabilitation helps patients recover from heart disease, heart failure, heart surgery and peripheral arterial disease. Patients exercise in a medically supervised gym. They also are educated about their disease, the importance of eating a healthy diet and managing medications.
Insurance Coverage
Both cardiac rehabilitation programs are covered by most private insurance and Medicare for qualifying individuals. Traditional cardiac rehab also is covered by Medicaid.
Referrals and Questions
Patients need a referral from their physician to participate in a cardiac rehabilitation program that is covered by private insurance, Medicare or Medicaid. Self-pay options are available for Intensive Cardiac Rehab.
303.318.1303 phone
303.318.1336 fax
Cardiac Rehabilitation Location
Saint Joseph Hospital
Cardiac Rehabilitation
Midtown Office Building
1960 N. Ogden St., Ste 030
Denver, CO 80218
Doctors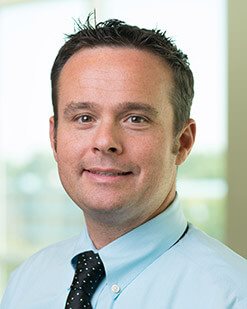 Andrew M. Freeman, MD, FACC, FACP
Clinical Trials
---
For more than 100 years, National Jewish Health has been committed to finding new treatments and cures for diseases. Search our clinical trials.
---
Reasons to Choose National Jewish Health
The leading respiratory hospital in the nation and the only one devoted fully to the treatment of respiratory and related illnesses
Ranked #1 or #2 in Pulmonology by U.S. News & World Report for 26 consecutive years
Ranked in the top 5% of hospitals in the nation by HCAHPS
Physicians consistently recognized among the best in the nation by multiple services, including Best Doctors in America and Castle Connolly
Among the top 6% of organizations funded for research by the NIH, providing patients access to hundreds of active clinical trials
124-year history of focus on care, research and education serving patients from around the world with lung, heart, immune and related disorders
Make an Appointment