Community Partners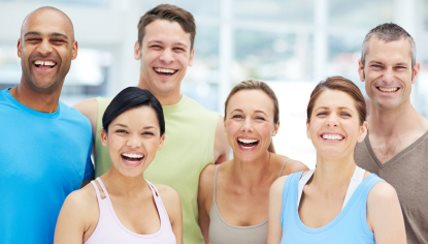 Developing positive health behaviors is not easy. In fact, many disagree on where the responsibility for change lies. There are many stakeholders in promoting positive health including health care providers, insurance industry leaders, health care delivery systems, schools, congressional bodies and patients.
Despite much public information about the impact of our behavior on our health, unhealthy behaviors are epidemic. While healthy behaviors can prevent disease, many unhealthy behaviors open the door to chronic health conditions. We can't expect health care providers to make all of the necessary changes. The Center for Health Promotion has developed health behavior change models to help individuals, families, providers and communities improve their overall health.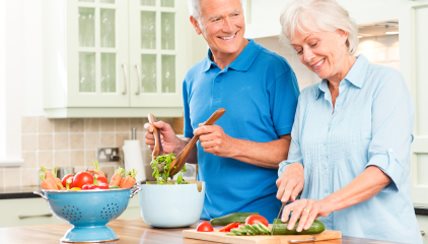 The Center for Health Promotion has partnered with community leaders to improve the health of their residents and with physicians to provide clinical systems serving the uninsured and underinsured. We've partnered with health maintenance organizations (HMOs), federally qualified health centers (FQHCs), nonprofit foundations and other large programs interested in promoting health behavior change. We have also partnered with the patients themselves by supporting them in assuming responsibility for their own positive health behaviors. We continue to look for these kinds of partnerships in order to help make sure that all Americans are as healthy as they can be.
Community Partners
Area Health Education Centers (AHEC)
Area Critical Access Hospitals (CAHs)
Salud Family Health Center
Metro Community Provider Network (MCPN)
Northeast Denver Housing Center
Navajo Nation Human Research Review Board
SNOCAP Research Network
High Plains Research Network
2040 Partners for Health
Denver Public Schools
Kaiser Permanente
Academic Partners
University of Colorado
University of California, Berkeley
Navajo Technical University
Dine College
Duke University
Université Laval, Québec, Canada
Rutgers University
Rush University Medical Center
Universidad de Murcia, Murcia, Spain
University of Arizona
University of California, Los Angeles (UCLA)
University of Pennsylvania
Johns Hopkins University
Brown University
Harvard University
University of Pittsburgh
University of Oxford, Oxford, UK
If you're interested in learning more about our community or academic partnerships, or opportunities to partner, email Dr. Fred Wamboldt or Dr. Bruce Bender, Co-Directors of the Center for Health Promotion.
Funding Partners
The Center for Health Promotion has been fortunate to receive funding from esteemed organizations including Federal and State agencies, Not-for-Profit, and Industry:

Federal & State Agencies
National Institutes of Health (NIH)
National Institute of Mental Health (NIMH)
National Heart, Lung, and BIood Institute (NHLBI)
Veterans Affairs Medical Center (VAMC)
Colorado Department of Public Health and Environment
Patient Centered Outcomes Research Institute (PCORI)
Environmental Protection Agency (EPA)
Housing and Urban Development (HUD)

Not-for-Profit
Caring for Colorado Foundation
Colorado Health Foundation
Jessie Ball DuPont Fund
Kaiser Permanente Community Grants Program

Industry
GlaxoSmithKline
Philips, Inc.
BodySync
InterVision

We are grateful to our funding partners for their support of our work in the form of grants to improve community health and conduct research on changing behavior to change health. If you are interested in more information about becoming a funding partner, please contact us.