The Nontuberculous Mycobacteria (NTM) Center of Excellence is comprised of National Jewish Health physicians and researchers working to enhance the clinical care for all patients with NTM infections, including patients with cystic fibrosis.
Translational research, also known as research that is taken from "bench-to-bedside", is critical to understanding diseases, improving diagnostic tests and treatment outcomes. The Center is dedicated to expanding the body of knowledge on NTM through translational research.
Currently, the Center is developing and validating molecular diagnostic tests that identify species/strains of NTM. The Center is also working to discover and implement companion diagnostic tests that will identify antibiotic-susceptible and resistant strains that will enable personalized therapy for patients with NTM.
Our mission is to:
Study NTM in a comprehensive manner using all the technologies available at National Jewish Health, while generating a catalog of physical, biological, chemical and genetic characteristics of these organisms.

Relate the phenotypic (physical, biological, and chemical characteristics), genotypic (DNA characteristics) to the behavior of these species/strains of NTM in patients.

Test organism resistance and drug susceptibility to various strains of NTM.

Perform pharmacokinetic testing for patients undergoing drug treatment for NTM.

Improve the education and training of health professionals and patients.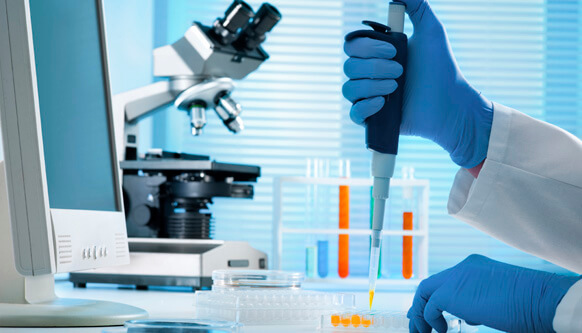 NTM Program
The doctors at National Jewish Health are internationally recognized experts in the diagnosis and care of patients with NTM infections.