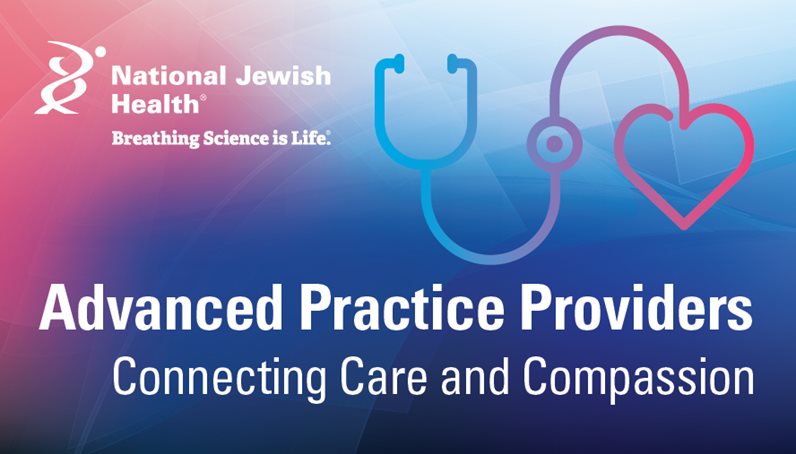 Celebrate APP Week Sept. 25-29
Advanced practice providers (APPs) are an important group of providers who elevate the fields of medicine and nursing to ensure our patients and communities receive safe, high-quality, evidence-based care. APP roles include:
Physician assistants
Nurse practitioners
Certified registered nurse anesthetists
Clinical nurse specialists
Certified nurse midwives
Certified anesthesiologist assistants
APPs are certified and licensed to do the following in management of the whole individual:
Assess
Diagnose
Treat
Manage illnesses
Prescribe medications
Perform clinical procedures
Conduct clinical research

Advanced Practice at National Jewish Hospital
There are over 50 APPs in diverse clinical and research roles across National Jewish Health departments, divisions and programs.
APPs comprise approximately 30% of the medical staff clinical providers, providing excellent care and continuity for patients and families. APPs are integral members of our expert care teams across the organization.