Advanced Practice Updates newsletter and News
News for Advanced Practice Providers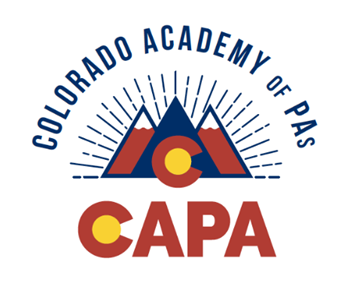 SB23-083 Physician Assistant Collaboration Requirements
The Colorado Department of Regulatory Agencies (DORA) and the Colorado Medical Board finalized rulemaking for SB23-083. Rule 1.15 (formally Rule 400) is finalized and effective as of August 17, 2023.
The Colorado Medical Board finalized rules on August 17th to implement changes set forth in SB23-083: Physician Assistant (PA) Collaboration Requirements. This new law removes the requirement that a physician assistant be supervised by a physician or podiatrist except in certain circumstances.
These revisions can now be found in Medical Board Rule 1.15. The Board also has developed a Frequently Asked Questions document that may clarify any uncertainty created by these changes.
Please review these documents to familiarize yourself with the nature of collaborative agreements, and when supervising agreements are instead appropriate.
Do you need a Collaborative Agreement? Sample Collaborative Agreement
Need more information? FAQ PA Collaboration
Want to learn more about Collaborative Practice? Attend CAPA's PA Professional Day




Colorado Board of Nursing Stakeholder Meeting




The Colorado Board of Nursing (BON) held a virtual Stakeholder Meeting on September 8, 2023, to receive feedback on several bills and proposed changes to Rule 1.15 Rules and Regulations for Prescriptive Authority for Advanced Practice Registered Nurses. The Permanent Rulemaking Hearing will be held on Wednesday, October 25, 2023, at 9:30 a.m. (MDT).

The Colorado Nurses Association and Colorado Society of Advanced Practice Nurses have been connecting with advocates, and encourage individuals to correspond with the BON directly about how these proposed changes will affect their practice. The proposed changes will have the greatest impact on Family Nurse Practitioners (FNP). Please see the outline below for specific proposed changes as well as the link to the full draft rule.

To obtain Full Prescriptive Authority in a Population Focus, the following shall be documented as part of the required 750 hours of Mentorship:
Family and Individuals Across the Lifespan:
Primary Care - 350 Clinical Hours with a corresponding mentor
Pediatrics - 150 Clinical Hours with a corresponding mentor
Adult - 150 Clinical Hours with a corresponding mentor
Geriatric - 50 Clinical Hours with a corresponding mentor
Women's Health - 50 Clinical Hours with a corresponding mentor

Written comments may be submitted online here or emailed to dora_dpo_rulemaking@state.co.us